Chinese company makes copy of patented coronavirus treatment remdesivir Posted 28/02/2020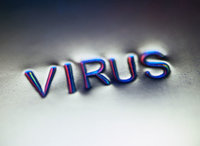 China's BrightGene has successfully produced remdesivir, an experimental treatment for coronavirus, however, patents for the drug are currently held by the American company Gilead.
The outbreak of coronavirus (COVID-19), which began in December 2019 in Wuhan, China has now reached 54 countries. Until 27 February 2020, there have been 83,379 confirmed cases of the virus. As the World Health Organization (WHO) asks countries to prepare for a pandemic, the need for a treatment is critical.

Gilead Sciences, an American company specialized in antiviral drugs, has developed a potential treatment called remdesivir. The experimental drug was initially developed to fight Ebola but is currently undergoing clinical trials in coronavirus patients in China.

A study at the Friendship Hospital in Beijing will involve 761 patients with COVID-19. Patients will be split into two groups, those with mild-to-moderate cases of the disease and those who have been severely affected. Results are expected in April 2020.

The drug has also been administered to a patient in the US, leading to a dramatic and sudden improvement in condition. According to WHO Assistant Director General Bruce Aylward, remdesivir is the only drug that the organization considers having 'real efficacy'.

The Chinese company BrightGene announced in February 2020 that it had successfully manufactured a copy of remdesivir. The company has developed both the synthesis process and preparation technology for the active pharmaceutical ingredient (API). The costs involved in the production of the API are over US$700,000 and expanding production would require a further US$1.4 million. However, BrightGene say they would provide the generics mainly through donations.

Researchers at the Wuhan Institute of Technology have also applied for a patent for the use of remdesivir in China, potentially alongside the anti-malarial chloroquine.

However, Gilead currently holds all patents for the development and production of remdesivir. This means BrightGene (or anybody else) will be unable to launch the drug without approval from Gilead.

At a recent company conference, CEO of Gilead Mr Daniel O'Day said priority for the company is to perform clinical trials for remdesivir and, if efficacy is confirmed, to rapidly increase production. Mr O'Day said that the company 'will not get into a patent dispute'.

A similar situation occurred in 2018, when Médecins Sans Frontières challenged Gilead's patent on a hepatitis C medicine in China, stating that affordable generics could save millions of lives [1].

Related articles
Further collaborations formed to penetrate China's generics market

China eases generic medicine import laws

China issues list of generics needed in the country

Gilead's Truvada will face generics competition in 2020

Reference
1. GaBI Online - Generics and Biosimilars Initiative. MSF challenges hepatitis C patent in China [www.gabionline.net]. Mol, Belgium: Pro Pharma Communications International; [cited 2019 February 28]. Available from: www.gabionline.net/Generics/General/MSF-challenges-hepatitis-C-patent-in-China

Permission granted to reproduce for personal and non-commercial use only. All other reproduction, copy or reprinting of all or part of any 'Content' found on this website is strictly prohibited without the prior consent of the publisher. Contact the publisher to obtain permission before redistributing.

Copyright – Unless otherwise stated all contents of this website are © 2020 Pro Pharma Communications International. All Rights Reserved.
Comments (2)
Response to 'Where is the reference drug product?' posted 28/04/2020 - by Eleanor B, GaBI Online Editorial Office
Although remdesivir is currently not approved by any regulatory agency, it is being widely used in investigational studies and Gilead is providing the compound for free for COVID-19 clinical studies. Furthermore, Gilead state they are building a 'consortium of pharmaceutical and chemical manufacturing companies to help us meet […] production goals', which indicates that they may be open to collaboration. Finally, Gilead state that they are expanding the emergency access program to remdesivir to 'accelerate the gathering of data outside of clinical trials and, ultimately, should the data be positive, be in a position to more quickly apply for potential regulatory approvals that can enable broader access to remdesivir.' Please see https://www.gilead.com/purpose/advancing-global-health/covid-19/about-remdesivir for further information. Best Regards, Eleanor B, GaBI Online Editor
Where is the reference drug product posted 18/04/2020 - by M. L
Can someone please tell me how the impurity profile is matched to the reference drug product, if the reference drug product is not even launched?