Teva and Sandoz launch new generics Posted 26/03/2021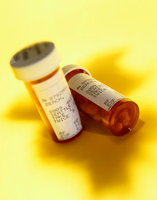 In early 2021, Teva Pharmaceuticals announced the US launch of generic versions of NuvaRing® and AZOPT®. During the same period, Sandoz launched its version of Firazyr.
Teva launches
In January 2021, Israeli generics giant Teva Pharmaceutical Industries (Teva) announced the launch of a generic version of NuvaRing® (etonogestrel and ethinyl estradiol vaginal ring). This is a 0.120 mg/0.015 mg per day, estrogen/progestin combination hormonal contraceptive (CHC) for use by women to prevent pregnancy.

In March 2021, Teva announced the launch of the first generic version of AZOPT® (brinzolamide ophthalmic suspension) 1%. This is used to treat high pressure inside the eye due to ocular hypertension and open-angle glaucoma. This works by decreasing the amount of fluid in the eye. The product was developed by Indoco Remedies and will be manufactured at its facility in Goa, India.

Sandoz launch
On 28 January 2021, Sandoz announced the US launch of generic version of Takeda's Firazyr® (icatibant) injection. Following US Food and Drug Administration (FDA) approval in September 2020, this is now available as a pre-filled syringe to treat acute attacks of hereditary angioedema (HAE).

HAE is a rare disease characterized by recurrent episodes of severe swelling of the skin and mucous membranes. Swelling of the airways and throat can be very dangerous and potentially lead to death. Patients also suffer nausea, vomiting, diarrhoea and abdominal pain. Icatibant acts to stop attacks by blocking interaction between the bradykinin protein and the bradykinin B2 receptor.

As part of a US commercialization deal, this generic drug product will be produced by Slayback Pharma.

Related articles
Sandoz acquires GSK antibiotics and Perrigo generics sold to Altaris

Posaconazole silodosin and droxidopa generics from Lupin and Sandoz

Teva launches first Truvada and Atripla generics and two digital inhalers

Teva changes course in Japan and the US

FDA releases 53 new and revised bioequivalence guidelines for generics

LATIN AMERICAN FORUM – Coming soon!

To further enhance the objectives of GaBI in sharing information and knowledge that ensure policies supportive of safe biosimilars use, we are pleased to announce that we will be launching a new section on GaBI Online and GaBI Journal, the 'Latin American Forum' (in Spanish) featuring the latest news and updates on research and developments in generic and biosimilar medicines in Latin America.

Register to receive the GaBI Latin American Forum newsletter. Inform colleagues and friends of this new initiative.

LATIN AMERICAN FORUM – Próximamente!

Para fomentar los objetivos de GaBI sobre la difusión de información y conocimiento sobre las políticas de apoyo que garantizan el uso seguro de medicamentos biosimilares, nos complace anunciar el lanzamiento de una nueva sección en GaBI Online y GaBI Journal, el 'Latin American Forum' (en español), que presentará las últimas noticias y actualizaciones en investigación y desarrollo sobre medicamentos genéricos y biosimilares en Latinoamérica.

Regístrese para recibir el boletín informativo GaBI Latin American Forum. Informe a colegas y amigos sobre esta nueva iniciativa.

Permission granted to reproduce for personal and non-commercial use only. All other reproduction, copy or reprinting of all or part of any 'Content' found on this website is strictly prohibited without the prior consent of the publisher. Contact the publisher to obtain permission before redistributing.

Copyright – Unless otherwise stated all contents of this website are © 2021 Pro Pharma Communications International. All Rights Reserved.