Dispensing branded drugs costs Medicare over a billion dollars Posted 09/04/2021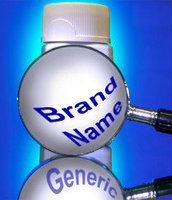 Branded drugs dispensed instead of generics at the request of physicians and patients have incurred annual costs of over US$1 billion to the Medicare programme. and US$270 million to patients, reveals a study published in JAMA Network Open [1].
To reduce financial burden of health care, states across the US have enacted laws to substitute expensive branded drugs with lower-cost generics, either mandatorily or permissively. Despite this, many branded drugs with generic versions available are still prescribed across the country. The team Socal and colleagues, based at Johns Hopkins University, set out to examine the reasons for dispensing branded multisource drugs in the Medicare Part D programme. Medicare Part D is an optional programme set up to help beneficiaries pay for their prescription drugs [2].

They carried out a cross-sectional study of 169 million Medicare Part D multisource
prescription drug claims in 2017. This was a random sample of 20% of Medicare beneficiaries in the US. Among 169 million claims for 224 multisource drugs, 8.3 million claims (almost 5%) were dispensed with a branded product. Among these claims, almost 60% did not have a recorded reason for branded dispensing. However, 1.4 million claims (16.9%) were made following prescriber requests; and 1.1 million claims (13.5%) were due to patient requests. In total, over 30% of claims were due to prescriber and patient request.

The team calculated that, if all branded dispensing requests by prescribers had been substituted by the corresponding generics, savings to the Medicare Part D programme and Medicare patients could have been US$997 million and US$161 million, respectively. In turn, if all branded dispensing requests by patients had been substituted by generics, savings to Medicare Part D programme and patients would have been US$673 million and US$109 million (55.1%), respectively. The study also found that the drugs that were most likely to be dispensed as a branded product due to physician or patient request were typically those of high cost.

Overall, the team concludes that branded dispensing of multisource drugs requested by prescribers or patients is associated with increased spending for the Medicare programme and patients. To reduce healthcare spending, they urge policymakers to consider ways to discourage prescribers and patients from requesting branded dispensing of multisource drugs.

Conflict of interest
The authors of the research paper [1] declared that there was no conflict of interest. The study [1] was funded with a grant from Arnold Ventures.

Related articles
US biosimilars reimbursement Medicare and 340B

Study reveals link between socioeconomic status and brand name prescriptions

US policy brief identifies barriers to biosimilars uptake

LATIN AMERICAN FORUM – Coming soon!

To further enhance the objectives of GaBI in sharing information and knowledge that ensure policies supportive of safe biosimilars use, we are pleased to announce that we will be launching a new section on GaBI Online and GaBI Journal, the 'Latin American Forum' (in Spanish) featuring the latest news and updates on research and developments in generic and biosimilar medicines in Latin America.

Register to receive the GaBI Latin American Forum newsletter. Inform colleagues and friends of this new initiative.

LATIN AMERICAN FORUM – Próximamente!

Para fomentar los objetivos de GaBI sobre la difusión de información y conocimiento sobre las políticas de apoyo que garantizan el uso seguro de medicamentos biosimilares, nos complace anunciar el lanzamiento de una nueva sección en GaBI Online y GaBI Journal, el 'Latin American Forum' (en español), que presentará las últimas noticias y actualizaciones en investigación y desarrollo sobre medicamentos genéricos y biosimilares en Latinoamérica.

Regístrese para recibir el boletín informativo GaBI Latin American Forum. Informe a colegas y amigos sobre esta nueva iniciativa.

References
1. Socal MP, Bai G, Anderson GF. Factors associated with prescriptions for branded medications in the Medicare Part D Program. JAMA Netw Open. 2021;4(3):e210483.
2. GaBI Online - Generics and Biosimilars Initiative. Medicare Part D favours generics over brand-name drugs [www.gabionline.net]. Mol, Belgium: Pro Pharma Communications International; [cited 2021 Apr 9]. Available from: www.gabionline.net/Generics/Research/Medicare-Part-D-favours-generics-over-brand-name-drugs

Permission granted to reproduce for personal and non-commercial use only. All other reproduction, copy or reprinting of all or part of any 'Content' found on this website is strictly prohibited without the prior consent of the publisher. Contact the publisher to obtain permission before redistributing.

Copyright – Unless otherwise stated all contents of this website are © 2021 Pro Pharma Communications International. All Rights Reserved.