Draft revision of biosimilar low molecular weight heparin guideline Posted 08/02/2013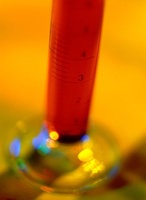 EMA announced on 31 January 2013 that it had released a draft guideline to revise the agency's current guideline on biosimilars containing low molecular weight heparins (LMWHs). The draft guideline will be released for a six-month public consultation period.
LMWHs are used as anticoagulants for the treatment of thrombotic and cardiovascular disorders. They are highly complex heterogeneous mixtures of polysaccharide molecules of variable chain lengths and molecular weights. Due to the high level of heterogeneity the structure-effect relationship is still not fully elucidated.

The proposed guideline lays down the non-clinical and clinical requirements for biosimilars containing LMWHs and claiming to be similar to a LMWH which is already marketed. The revised guideline would replace the current guideline (EMEA/CHMP/BMWP/118264/2007), which came into effect in October 2009. The non-clinical section addresses the pharmacotoxicological requirements and the clinical section describes the requirements for pharmacokinetic, pharmacodynamic, efficacy and safety studies as well as pharmacovigilance aspects.

Guideline on non-clinical and clinical development of similar biological medicinal products containing low molecular-weight-heparins EMEA/CHMP/BMWP/118264/2007 Rev. 1.
End of consultation: 31 July 2013.
www.ema.europa.eu/ema/doc_index.jsp?curl=pages/includes/document/document_detail.jsp?webContentId=WC500138309&murl=menus/document_library/document_library.jsp&mid=0b01ac058009a3dc

The non-clinical section of the previous guideline has been revised to reflect that a risk-based approach can be followed. In vivo studies will not be required as part of the comparability exercise if physicochemical and biological characterization of the biosimilar and the reference LMWH has been performed with a high level of resolution and have convincingly demonstrated close similarity. However, separate repeated-dose toxicity studies may be required in specific cases, for example, when novel or less well-studied excipients are introduced.

The clinical section of the previous guideline has been revised to reflect the fact that a dedicated efficacy study may now 'be waived in exceptional situations'. The revised guideline states that biosimilars manufacturers would not have to conduct trials to show comparable efficacy to a reference product if similar efficacy can be 'convincingly deduced' from comparison of physiochemical characteristics, biological activity and potency and pharmacodynamic fingerprint profiles. The guideline does mention, however, that this scenario would be the exception to the rule, as the amount of 'reassurance from analytical data and bioassays would be considerable'.

Feedback on the draft guideline can be submitted to EMA at bmwp.secretariat@ema.europa.eu until the end of July 2013.

Related article

Permission granted to reproduce for personal and educational use only. All other reproduction, copy or reprinting of all or part of any 'Content' found on this website is strictly prohibited without the prior consent of the publisher. Contact the publisher to obtain permission before redistributing.