FDA issues final guidance on naming biologicals Posted 27/01/2017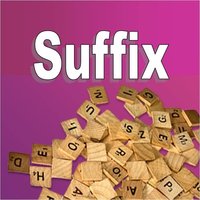 The US Food and Drug Administration (FDA) has issued final guidance detailing the agency's requirements for the non-proprietary naming of biological products.
In the finalized guidance, which was released on 12 January 2017, FDA says it will assign a non-proprietary name for all originator biologicals, related biologicals and biosimilars that includes an 'FDA-designated suffix'. The 'proper name' will consist of a combination of the 'core name' and distinguishable suffix, which will be 'devoid of meaning' and be 'composed of four lowercase letters'.

This naming convention 'will facilitate pharmacovigilance' for all biologicals and 'help track a specific dispensed product', as well as 'help minimize inadvertent substitution of any such products that have not been determined to be interchangeable', according to the FDA. The use of distinguishable non-proprietary names will also, according to the agency, 'facilitate accurate identification of these biological products by healthcare practitioners and patients'.

Nonproprietary naming of biological products
Date: January 2017
www.fda.gov/downloads/Drugs/GuidanceComplianceRegulatoryInformation/Guidances/UCM459987.pdf

Applicants should propose a suffix and may include up to 10 suffix preferences for FDA's consideration.

The proposed suffix should:
Be unique
Be devoid of meaning
Be four lowercase letters of which at least three are distinct
Be non-proprietary
Be attached to the core name with a hyphen
Be free of legal barriers that would restrict its usage
The proposed suffix should not:
Be false or misleading, such as by making misrepresentations with respect to safety or efficacy
Include numerals and other symbols aside from the hyphen attaching the suffix to the core name
Include abbreviations commonly used in clinical practice in a manner that may lead the suffix to be misinterpreted as another element on the prescription or order
Contain or suggest any drug substance name or core name
Look similar to or be capable of being mistaken for the name of a currently marketed product, e.g. should not increase the risk of confusion or medical errors with the product and/or other products in the clinical setting
Look similar to or otherwise connote the name of the licence holder
Be too similar to any other FDA-designated non-proprietary name suffix
Advocates for distinct names for biologicals were quite obviously pleased with the guidance. The American College of Rheumatology (ACR) applauded the final guidance from FDA, saying that it was 'a welcomed step toward ensuring that biosimilars reach our patients as safely, transparently and efficiently as possible'. The Alliance for Safe Biologic Medicines (ASBM) also commended FDA 'for its continued leadership in emphasizing the importance of distinct naming for all biologic[al]s, including biosimilars'.

However, the guidance may be somewhat disappointing for advocates of the use of the same non-proprietary names for originator biologicals and biosimilars. The Generic Pharmaceutical Association (GPhA) has previously said that guidance had the potential 'to erect barriers to patient access to new, more affordable medicines, and jeopardize their safety'. In the European Union (EU), both the brand name and international non-proprietary name (INN) are used to identify the specific biological product, whether it is an originator product or a biosimilar. Europe has approved biosimilars with the same non-proprietary names as their reference biologicals for more than six years in a system that has proved effective [1]. The GPhA has also pointed out that 'adverse events and product recalls for small-molecule and biologic[al] drugs already are successfully identified using the national drug code (NDC), and lot number and company name, and there is no compelling evidence that biosimilars should be handled differently'.

The Academy of Managed Care Pharmacy (AMCP) has also previously expressed concern that 'any departure from the currently accepted non-proprietary naming system will create confusion amongst healthcare practitioners and patients, have negative effects on the ability to ensure safe dispensing and tracking, and result in lower market adoption and cost-savings'.

The agency did not, however, provide any guidance regarding how it would approach the use of suffixes in biosimilars designated as interchangeable. Although the agency did state that it is 'continuing to consider the appropriate suffix format for interchangeable products'.

Related article
WHO issues draft proposal for its biological qualifier

Reference
1. GaBI Online - Generics and Biosimilars Initiative. Arguments for same INN for biosimilars presented at WHO meeting [www.gabionline.net]. Mol, Belgium: Pro Pharma Communications International; [cited 2017 Jan 27]. Available from: www.gabionline.net/Biosimilars/General/Arguments-for-same-INN-for-biosimilars-presented-at-WHO-meeting

Permission granted to reproduce for personal and non-commercial use only. All other reproduction, copy or reprinting of all or part of any 'Content' found on this website is strictly prohibited without the prior consent of the publisher. Contact the publisher to obtain permission before redistributing.

Copyright – Unless otherwise stated all contents of this website are © 2017 Pro Pharma Communications International. All Rights Reserved.
Source: ACR, AMCP, ASBM, GPhA, US FDA