FDA's response to coronavirus Posted 03/04/2020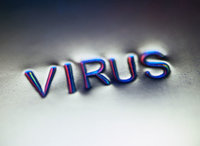 In response to the coronavirus pandemic, the US Food and Drug Administration (FDA) has issued a comprehensive statement regarding effects on the supply chain and inspections of plants overseas.
The coronavirus outbreak is likely to impact the medical supply chain, potentially disrupting supply or even leading to shortages of drugs.

In response to this, FDA says it is contacting manufacturers to identify any potential disruptions and has dedicated extra resources to identify vulnerabilities in the supply chain, it says in a statement released in February 2020.

The agency has also been syncing up with global regulators, like the European Medicines Agency, to assess and monitor disruptions to manufacturing. The agency noted that no FDA-licensed vaccines, gene therapies, or blood derivatives are manufactured in China, however, raw materials used in manufacturing do come from China and other locations in Southeast Asia.

In an additional update on the supply chain released two weeks later, FDA notified the public about a drug shortage due to a site affected by coronavirus. The agency says it is working with the manufacturer to mitigate the shortage.

It says it has been in touch with an additional 180+ manufacturers of human drugs asking them to evaluate their supply chain, including active pharmaceutical ingredients (API) and other components manufactured in China.

A previous statement, released in October 2019, noted that the agency's reliance on Chinese of APIs is growing and the latest statement focuses very much on the situation in China. However, the virus has very rapidly spread across the globe and with the US becoming the first country in the world to exceed over 100,000 cases, FDA will likely need to issue an updated statement soon.

FDA also discussed its efforts to diagnose and treat COVID-19, including providing guidance and technical assistance for the development of vaccines, therapies and diagnostic tests. The agency has issued an emergency use authorization (EUA) for a diagnostic test, which has been shared with over 50 developers.

A large section of the statement focused on changes to inspections of overseas manufacturing plants and the consequences these may have for the safety of FDA-approved products. At the time of the statement, FDA said inspections were being carried out as normal except in China. Inspections in China have been postponed, or the agency has used 'other information to inform decisions' allowing the products to enter the US market.

In terms of the safety of products, FDA reassures citizens that all products coming into the US are subject to US Customs and Border Protection. They say there is no evidence that COVID-19 is transmitted with imported goods.

As the outbreak continues, FDA says it is monitoring the situation closely and collaborating internationally to advance response efforts to the virus. Onlookers will be waiting an updated response from the agency, particularly following a recent interview with an executive of Vizient, which manages a network of over 5,000 healthcare organizations in the US.

Mr Dan Kistner, Group Senior Vice President of pharmacy solutions at Vizient, claims the US is 'ill prepared' to track the flow and availability of APIs in the face of coronavirus.

He is calling for more data on manufacturing supply chains from the agency. FDA says that 13% of brand and generic API manufacturers are based in China, but how much volume or the type of materials produced by these plants is unknown. 'The FDA today doesn't have the authority to get that type of information', said Mr Kistner.

Indeed, its October 2019 statement says: 'Although CDER [Center for Drug Evaluation and Research] can describe the locations of API manufacturing facilities, we cannot determine with any precision the volume of API that China is actually producing, or the volume of APIs manufactured in China that is entering the U.S. market, either directly or indirectly by incorporation into finished dosages manufactured in China or other parts of the world'.

Related articles
Chinese company makes copy of patented coronavirus treatment remdesivir

FDA identifies causes of drug shortages, recommends solutions

FDA's global inspection strategy strengthened

Permission granted to reproduce for personal and non-commercial use only. All other reproduction, copy or reprinting of all or part of any 'Content' found on this website is strictly prohibited without the prior consent of the publisher. Contact the publisher to obtain permission before redistributing.

Copyright – Unless otherwise stated all contents of this website are © 2020 Pro Pharma Communications International. All Rights Reserved.