Compromise reached on US legislation on biosimilars substitution Posted 16/01/2015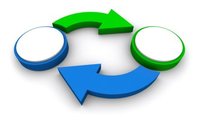 Biologicals companies, including Amgen, Actavis, Sandoz, Hospira and Genentech, and the Generic Pharmaceutical Association (GPhA) have agreed to support compromise automatic substitution legislation that would allow interchangeable biologicals to be automatically substituted at the pharmacy.
President Barack Obama signed into law the Biologics Price Competition and Innovation Act (BPCI Act) of 2009 on 23 March 2010 opening up an abbreviated approval pathway for biosimilars. Since then, US states have been considering legislation that would establish procedures on how biosimilars substitution may be carried out at the retail pharmacy level.

Most of the proposed bills require the retail pharmacist to notify the prescribing physician via secure electronic data sharing (or through traditional means if electronic systems are not feasible), of the identity of the product dispensed during a biosimilar substitution, regardless of the nature of the product (brand-name or interchangeable). Notification periods vary from within 24 hours in Indiana to within 10 days in Florida. Record keeping is also a part of most of the proposed bills, with the length of time that records of biosimilars substitution have to be kept varying from two to 10 years as is consistent with each state's policy for generics [1].

Although the bills support the use of biosimilars in the US, some believe this may impose unnecessary, burdensome and potentially costly, requirements on retail pharmacists when dispensing biosimilar drugs already approved as interchangeable by the US Food and Drug Administration (FDA).

GPhA has, on the other hand, previously stated that any laws concerning biosimilar substitution are 'premature and unnecessary at this time' [2]. GPhA has also stated that it believes that legislation like this – requiring notification and record keeping – 'slows patient access to biosimilars'.

However, on 9 December 2014, GPhA announced that it was supporting compromise legislation that would allow biosimilars designated as 'interchangeable' by FDA to be automatically substituted at the pharmacy.

The compromise language requires the dispensing pharmacist to 'communicate to the prescriber the specific product provided to the patient, including the name of the product and the manufacturer' 'within a reasonable time'. Critical points are that the wording does not specify the notification period, and that the communication is to be done via the use of an electronic system where possible – thus reducing any delays for patients and reducing the burden on pharmacists.

The compromise language, according to GPhA, 'reflects our core principles: upholding the current pharmacy practice of automatic substitution; insisting on the science-based FDA determination of interchangeability; and treating all interchangeables and their corresponding brand biologic[al]s the same once an interchangeable is approved.'

GPhA still reiterates its view that it 'opposes notification of prescribers as a barrier to substitution'.

Related articles
Idaho proposes legislation on biosimilars substitution

Massachusetts governor signs biosimilars substitution bill

References
1. Derbyshire M. US state legislation on biosimilars substitution. Generics and Biosimilars Initiative Journal (GaBI Journal). 2013;2(3):155-6. doi:10.5639/gabij.2013.0203.040
2. GaBI Online - Generics and Biosimilars Initiative. US state legislation on biosimilars substitution [www.gabionline.net]. Mol, Belgium: Pro Pharma Communications International; [cited 2015 Jan 16]. Available from: www.gabionline.net/Policies-Legislation/US-state-legislation-on-biosimilars-substitution

Permission granted to reproduce for personal and non-commercial use only. All other reproduction, copy or reprinting of all or part of any 'Content' found on this website is strictly prohibited without the prior consent of the publisher. Contact the publisher to obtain permission before redistributing.

Copyright – Unless otherwise stated all contents of this website are © 2015 Pro PharmaCommunications International. All Rights Reserved.