Finnish drug regulator recommends interchangeability of biosimilars Posted 29/05/2015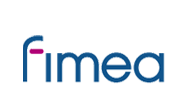 The Finnish Medicines Agency, Fimea, announced on 22 May 2015 that it was recommending the interchangeability of biosimilars for their reference biologicals.
Fimea is of the position that biosimilars licensed in the European Union are interchangeable, and it is therefore making this recommendation to the healthcare system in Finland.

It has been argued that repeated switches between a biosimilar and its reference biological may increase immunogenicity with potentially negative effects on the safety and/or efficacy of the products. This would, however, also apply to switches between different originator biologicals of the same class.

Fimea has based its recommendation on the following:
switches between biological products are common and usually not problematic, e.g. in the context of hospital tendering processes
there is currently no evidence for adverse effects due to a switch from a reference product to a biosimilar
the theoretical basis of such adverse effects is weak
the risk of adverse effects can be expected to be similar to the risk associated with changes in the manufacturing process of any biological product.
The Fimea recommendation does not, however, recommend automatic substitution at the pharmacy level. The agency specifically recommends that biosimilars are interchangeable with their reference products only under the supervision of a healthcare professional.

The Finnish decision, although positive, does not go as far as French legislation, which, if decrees are passed, will allow pharmacists in France to substitute a biosimilar for the prescribed (reference) biological under certain conditions, including only when initiating a course of treatment and that the prescribing physician has not marked the prescription as 'non-substitutable' [1].

Related article
Efficacy, extrapolation and interchangeability of biosimilars

Reference
1. GaBI Online - Generics and Biosimilars Initiative. France to allow biosimilars substitution [www.gabionline.net]. Mol, Belgium: Pro Pharma Communications International; [cited 2015 May 29]. Available from: www.gabionline.net/Policies-Legislation/France-to-allow-biosimilars-substitution

Permission granted to reproduce for personal and non-commercial use only. All other reproduction, copy or reprinting of all or part of any 'Content' found on this website is strictly prohibited without the prior consent of the publisher. Contact the publisher to obtain permission before redistributing.

Copyright – Unless otherwise stated all contents of this website are © 2015 Pro Pharma Communications International. All Rights Reserved.
Comments (2)
Response to 'A misleading headline, perhaps?' posted 03/06/2015 - by Justyna K, GaBI Online Editorial Office
Thank you for your comment. We have adjusted the article to make it clearer that it is 'interchangeability' that is being recommended by the agency. Best Regards, Justyna
A misleading headline, perhaps? posted 29/05/2015 - by Duncan Emerton
A quick glance at your article "Finnish drug regulator recommends substitution of biosimilars" (GaBi Online; 29 May 2015) suggests that the Finnish Medicine's Agency (FIMEA) is recommending substitution of biosimilars. Your headline is misleading and incorrect. FIMEA's statement (which can be found in full here; http://www.fimea.fi/whats_new/newspage/1/0/are_biosimilars_interchangeable) makes it very clear that "automatic substitution at the pharmacy level is not within the scope of this recommendation." What the recommendation is focused on is interchangeability (i.e. that biosimilars are interchangeable with their reference products under the supervision of a health care person).