Problems with the tiered pricing policy for generics in Korea Posted 19/02/2021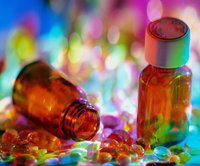 In order to try to improve the quality of generics and ensure an efficient and competitive generics market, the Korean Ministry of Food and Drug Safety (MFDS) introduced a 'tiered system' to restructure the drug pricing for generics in July 2020. However, since its introduction the system has not gone without criticism.
The system sets different prices for generics in order to ensure high standards of good manufacturing practices and thorough quality control, as well as prevent companies flooding the market with generics [1].

The system prices generics according to the performance of bioequivalence studies and the use of substances registered in the Drug Master File. The prices of generics that meet both qualifications are set at 53.55% of the originator drug price. In comparison, products that satisfy only one condition are priced at 45.52%. While those without any qualification are fixed at 38.69% of the originator's price.

Prices for generics are also applied differently according to the order of registration for health insurance coverage. This means that for the 21st generic drug to be registered its price will be set 85% lower than the price between the two -- the lowest price among identical medicines and 38.69% of the originator drug's price.

However, concerns have been raised about the system after the government decided not to abolish the joint bioequivalence testing system. Claims have been made that the system is open to exploitation, for example, if a company with the first-registered drug forms a group of consignors and consignees by granting bioequivalence data. In that case, all pharmaceutical companies belonging to the group are given the same price for their generics of the originator medication.

On the other hand, companies that spend both time and money on using raw materials registered in the DMF and demonstrate therapeutic equivalence, may not be eligible for 53.55% of the originator's price if their generics are pushed to the 21st place in the registration.

In fact, a group was indeed formed by Chong Kun Dang and more than 20 other companies with generics of cholesterol medication Atozet (ezetimibe/atorvastatin), after Chong Kun Dang provided the clinical data for its version (Atoezy). This has led to some pharmaceutical companies filing a complaint against the consigner-consignee group for contract manufacture of Atoezy with the Korea Fair Trade Commission, arguing that such a group's formation is equivalent to collusion.

The conclusion is that the system, rather than creating a more competitive environment for generics is actually enabling some companies to use it as a means of preserving their drug prices.

Related article
Perceptions and attitudes towards generics in South Korea

LATIN AMERICAN FORUM – Coming soon!

To further enhance the objectives of GaBI in sharing information and knowledge that ensure policies supportive of safe biosimilars use, we are pleased to announce that we will be launching a new section on GaBI Online and GaBI Journal, the 'Latin American Forum' (in Spanish) featuring the latest news and updates on research and developments in generic and biosimilar medicines in Latin America.

Register to receive the GaBI Latin American Forum newsletter. Inform colleagues and friends of this new initiative.

LATIN AMERICAN FORUM – Próximamente!

Para fomentar los objetivos de GaBI sobre la difusión de información y conocimiento sobre las políticas de apoyo que garantizan el uso seguro de medicamentos biosimilares, nos complace anunciar el lanzamiento de una nueva sección en GaBI Online y GaBI Journal, el 'Latin American Forum' (en español), que presentará las últimas noticias y actualizaciones en investigación y desarrollo sobre medicamentos genéricos y biosimilares en Latinoamérica.

Regístrese para recibir el boletín informativo GaBI Latin American Forum. Informe a colegas y amigos sobre esta nueva iniciativa.

Reference
1. GaBI Online - Generics and Biosimilars Initiative. Generics reform in Korea [www.gabionline.net]. Mol, Belgium: Pro Pharma Communications International; [cited 2021 Feb 19]. Available from: www.gabionline.net/Guidelines/Generics-reform-in-Korea

Permission granted to reproduce for personal and non-commercial use only. All other reproduction, copy or reprinting of all or part of any 'Content' found on this website is strictly prohibited without the prior consent of the publisher. Contact the publisher to obtain permission before redistributing.

Copyright – Unless otherwise stated all contents of this website are © 2021 Pro Pharma Communications International. All Rights Reserved.
Source: Korea Biomedical Review, MFDS