Diversification of Big Pharma into generics and biosimilars Posted 05/08/2011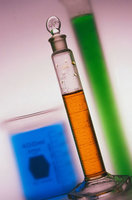 The infamous patent cliff is upon us and most top multinational companies are highly exposed with thin pipelines [1]. In this current climate, companies can choose to play or defend to optimise their position against generics.
Challenges

Challenges facing the pharmaceutical industry in the coming years are many and include:
the patent cliff
R & D costs and success rates
products launched between 2005–2010 generated only 7% of sales
dependence on an ageing portfolio
an increasingly generic world
market growth from 'new' geographies
drug pricing lawsuits
fines for marketing infringements
patient litigation
'pay for delay' challenges
intellectual property litigation
product withdrawals
'whistleblowers'
parallel trade and counterfeits
increasing regulatory hurdles.
In order to survive the pharmaceutical industry has in many cases gone along with the old adage 'if you can't beat them join them' and gone over to the old enemy camp of the generics industry.

The patent cliff

Approximately US$186 billion in sales revenues of patent-protected medicines is likely to be exposed to generic competition between 2010 and 2016. On average, 44% of top 20 company sales are at risk to generic competition between 2009 and 2014.

Companies basically have two options, either to diversify into generics or to defend through effective lifecycle and portfolio management.

Diversify into generics

This diversification could help to compensate for brand erosion following patent expiration:
Authorised or own-label generics: compete on the basis of price with the aim of retaining market volume for in-house patent-expired molecules making use of tendering markets and out-licensing
Partner/acquire/in-license: to gain presence or expand geographically
Biosimilars: develop follow-on biologicals/biosimilars
Portfolio/franchise management: develop generic portfolio and enter generics market
Generic diversification strategies

Multinational research and development-based companies are diversifying into generics and employing several different strategies, including some of the following:
geographical market expansion: Daiichi Sankyo (Ranbaxy), GSK (Aspen), sanofi-aventis (Medley, Zentiva)
own off-patent brands and established products: Pfizer (Greenstone), Novartis (Sandoz)
specialty injectables: Novartis (Ebewe)
biosimilars: Merck (Merck Bioventures)
domestic Indian market: Abbott (Parimal)
emerging markets and branded generics: Astra Zeneca
product supply alliances: GSK (Aspen, Dr Reddy's, Strides Arcolab), Pfizer (Aurobindo, Claris Life Sci, Cipla, Strides Arcolab), Abbott (Zydus Cadila), Astra Zeneca (Aurobindo, Torrent)
Related articles

Not only generics makers are well placed to move into biosimilars

Big Pharma and the generics industry

The growth in the generics industry

Patent cliff and the generics industry

Reference

1. Sheppard A. Generics; opportunities for some, threats for others: strategy shifts and new business models as a consequence. 5th Annual Generics Asia Summit 2010; 2010 Oct 25–26; Singapore.