Australia's PBAC recommends substitution of biosimilars Posted 19/06/2015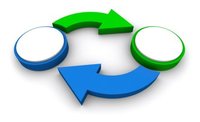 Australia's Pharmaceutical Benefits Advisory Committee (PBAC) has recommended that biosimilars are suitable for substitution at the pharmacy level.
Medicines deemed substitutable at the pharmacy level by the PBAC include a notation in the official Pharmaceutical Benefits Schedule known as an 'a' flag. The PBAC, at its April 2015 meeting, recommended marking biosimilars as equivalent, i.e. 'a' flagging, and therefore suitable for substitution at the pharmacy level, where the data are supportive of this conclusion.

The PBAC advised that the following would be relevant considerations in establishing that a biosimilar could be 'a' flagged with the originator biological:
Absence of data to suggest significant differences in clinical effectiveness or safety compared with the originator
Absence of identified populations where the risks of using the biosimilar are disproportionately high
Availability of data to support switching between the originator and the biosimilar
Availability of data for treatment-naïve patients initiating on the biosimilar
Whether the Therapeutic Goods Administration has deemed a product to be biosimilar with the originator biological.
The PBAC also stated that where a biosimilar could not be 'a' flagged at the time of listing in the Pharmaceutical Benefits Scheme (PBS), data should be collected to support 'a' flagging at a later point.

This position is in line with the recent PBAC recommendation to list the biosimilar insulin glargine Basaglar, where the committee also said that it would consider marking the biosimilar as equivalent, i.e. 'a' flagging [1].

This marks a change in position of the PBAC, which has previously not considered 'a' flagging biosimilars, stating that 'The current practice of 'a' flagging in the Schedule of Pharmaceutical Benefits, denoting that brand substitution may be undertaken by pharmacists at the point of dispensing, will not be applied to SBMPs [similar biological medicinal products, i.e. biosimilars] at this time unless a Therapeutic Goods Administration issued statement supportive of 'a' flagging is available'. And in fact it has even previously rejected 'a' flagging in the case of the filgrastim biosimilar, Nivestim [1].

Related articles
Biosimilars approved in Australia

Australia's biggest-ever generics price cuts coming in April 2012

Reference
1. GaBI Online - Generics and Biosimilars Initiative. Australian approval for biosimilar insulin [www.gabionline.net]. Mol, Belgium: Pro Pharma Communications International; [cited 2015 Jun 19]. Available from: www.gabionline.net/Biosimilars/News/Australian-approval-for-biosimilar-insulin

Permission granted to reproduce for personal and non-commercial use only. All other reproduction, copy or reprinting of all or part of any 'Content' found on this website is strictly prohibited without the prior consent of the publisher. Contact the publisher to obtain permission before redistributing.

Copyright – Unless otherwise stated all contents of this website are © 2015 Pro Pharma Communications International. All Rights Reserved.
Comments (1)
biologic substitution by biosimilar posted 19/06/2015 - by Dr Stephane Shekar, MD
Biosimlars are an excellent way of providing healthcare to a wider patient base and therefore as such are a good way to save money while saving lives and long-term dividents are certain. Having said that, biosimlar manufacturers must also play their part in the disease awarenss campaign and not try to catch marketshare on the cheap. For more information on Medical Education & Communication Strategy on biosimilars contact: sshekar@lifesciencedynamics.com.