Swiss position statement on the use of biosimilars in IBD Posted 24/01/2020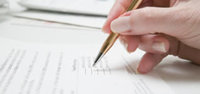 Experts from the Swiss Society of Gastroenterology have provided a position statement on the use of biosimilars in inflammatory bowel disease (IBD). The position paper summarizes key regulatory and clinical issues around biosimilars to help improve clinician and patient awareness.
IBD is a group of diseases, including Crohn's disease and ulcerative colitis, which present with debilitating gastrointestinal symptoms. Biologicals can be effective in treating these conditions, and cheaper versions of these drugs (biosimilars) have reduced treatment costs and increased access for many patients with IBD. In particular, increasing numbers of biosimilars for infliximab (originally Remicade) and adalimumab (originally Humira) – popular tumour necrosis factor-alfa (TNF-α) inhibitors – have been approved in recent years.

In their position statement [1], experts have reviewed the use of these biosimilars. Most drugs sold in Europe are authorized by the European Medicines Agency (EMA). Switzerland, which is not a member of the European Union, has its own agency Swissmedic (the Swiss Regulatory Agency for Therapeutic Products). The first IBD biosimilar approved by Swissmedic was CT-P13, an infliximab biosimilar manufactured by South Korean firm Celltrion. Remsima and Inflectra are additional biosimilars of infliximab available in Switzerland.

The position statement, which comes from an IBD-focused working group of the Swiss Society of Gastroenterology, discusses key aspects in the approval and use of biosimilars. It is based on the results of a questionnaire given to eight members of the working group, which was finalized in June 2018. Their statements on 12 key themes are summarized below.

Regulatory process: To grant a licence for a biosimilar, Swissmedic requires sufficient similarity of molecular structure, biological activity, efficacy, safety and immunogenicity.

Extrapolation: Extrapolation of indications requires biochemical and physicochemical evaluations, clinical data on pharmacokinetic and pharmacodynamic equivalence and demonstration of clinical efficacy in a relevant patient population.

Prescriptions: Biologicals and biosimilars should be prescribed by brand name, not by international non-proprietary name (INN).

Interchangeability: Prescribing physicians can interchange Inflectra and Remsima. Interchanging Remicade treatment with either of these two drugs, however, requires monitoring of safety and efficacy.

Substitutions: Dispensing pharmacists are strongly encouraged not to substitute Remicade, Inflectra and Remsima.

Efficacy: An elective, non-medical switch from Remicade to CT-P13 does not alter efficacy.

Adverse events: The frequency of adverse events does not differ between patients maintained on Remicade and those switched to CT-P13.

Immunogenicity: Immunogenicity also does not differ between patients treated with Remicade and CT-P13, or those maintained on Remicade compared to those switched to CT-P13.

Bio-naïve patients: Bio-naïve patients considered for infliximab therapy can be treated with Remicade, Inflectra or Remsima.

Switching
In class: Patients who are not responding to Remicade are not eligible for Inflectra or Remsima and vice versa. Patients not responding to adalimumab or certolizumab pegol are eligible for Remicade, Inflectra and Remsima.

Out of class: Patients not responding to a biological that is not an anti-TNF agent are eligible for all anti-TNF biologicals/biosimilars.

Non-medical switches: Payer, administrator or regulator-driven switches from Remicade to CT-P13 are not recommended without the approval of the prescribing physician.

Dosing, infusion management and monitoring: Handling and administration of Inflectra and Remsima is similar to Remicade. The same dose and administration interval of Remicade should be maintained if a patient is switched to a biosimilar. Laboratory tests to detect anti-infliximab antibodies and infliximab trough levels are also sensitive to biosimilars.

Patient perspectives: Many patients are not well informed about biosimilars. The decision to start either biological or biosimilar therapy should be taken in partnership with the patient.

The position statement closes by discussing the key advantages, e.g. reduced cost, increased access, and challenges (lack of patient understanding, switching) of biosimilars. The authors suggest legislation on biosimilars should be standardized and that naming too should be harmonized. They also say there is a need for clearer guidelines on interchangeability. In terms of safety, they recommend long-term observational studies to improve the safety of biosimilars and therefore confidence amongst patients and healthcare professionals.

Conflict of interest
The authors of the research paper [1] declared that there was no conflict of interest. However, several authors of the research paper [1] reported potential conflict of interest including having received financial support from pharmaceutical companies. For full details of the authors' conflict of interest, see the research paper [1].

Editor's comment
Readers interested to learn more about biosimilars for inflammatory bowel disease are invited to visit www.gabi-journal.net to view the following manuscripts published in GaBI Journal.

Biosimilar infliximab introduction into the gastroenterology care pathway in a large acute Irish teaching hospital: a story behind the evidence

First biosimilar of infliximab approved in Brazil: response from the Brazilian IBD society

Randomized non-inferiority trial fails to find inferiority switching from infliximab originator to CT-P13 biosimilar

Readers interested in contributing a research or perspective paper to GaBI Journal – an independent, peer reviewed academic journal – please send us your submission here.

Related articles
Canadian IBD charity updates biosimilar position statement

Biosimilars to replace older biologicals for IBD

Switching to biosimilar infliximab in IBD patients

Reference
1. Burri E, Juillerat P, Maillard MH, et al. Position statement on the use of biosimilars in inflammatory bowel disease. Swiss Medical Weekly 2019;149:w20148. doi:10.4414/smw.2019.20148.

Permission granted to reproduce for personal and non-commercial use only. All other reproduction, copy or reprinting of all or part of any 'Content' found on this website is strictly prohibited without the prior consent of the publisher. Contact the publisher to obtain permission before redistributing.

Copyright – Unless otherwise stated all contents of this website are © 2020 Pro Pharma Communications International. All Rights Reserved.