US$67 billion worth of biosimilar patents expiring before 2020 Posted 29/06/2012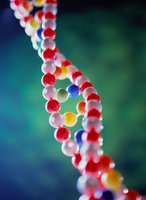 Last updated: 20 January 2014

Twelve biological products with global sales of more than US$67 billion will be exposed to biosimilar competition by 2020, with Enbrel (etanercept) whose US patent has been extended until 2028, scoring global sales of US$7.3 billion by December 2011; coming in second after Humira (adalimumab) with global sales of US$7.9 billion [1].
Estimated patent expiry dates for just some of the best-selling biological molecules are shown in Figure 1.

Figure 1: Expiry dates for major patents on best-selling biologicals


Although the EU has defined a period of 10 years data exclusivity, this has been revised at the latest review of pharmaceutical EU legislation to the following:
10 years if the reference product is centrally approved or application to the centralized procedure has been made before 20 November 2005. Or eight years data exclusivity + 2+ 1 formula if a full dossier is submitted on or after 30 October 2005 via national procedure or 20 November 2005 via centralized procedure [3].

The expiration of patents and other intellectual property rights for originator biologicals over the next decade opens up opportunities for biosimilars to enter the market and increase industry competition. Price reduction strategies should increased adoption among physicians and patients alike, spurring increases in the biosimilars market share.

The biosimilars market earned revenue of approximately US$172 million in 2010, according to Frost and Sullivan. However, despite estimates that the market will reach approximately US$3,987 million by 2017, the biosimilars industry is not for the faint hearted. Considerable investment is required to manufacture and get a biosimilar to market, and with such complex molecules failure can occur at any stage of the development. Despite this, with a compound annual growth rate of 56.7% expected from 2010 to 2017 many companies – both originator and generics alike – are finding the sector hard to resist.

Editor's Comment
If you would like to receive a high-resolution copy of Figure 1*, please send us an email.

*For profit organizations subjected to a fee

Related articles

Biosimilars: key players and global market trends

2013's biggest patent expiries

2012's biggest patent expiries

References

1. Sheppard A, Iervolino A. Biosimilars: about to leap? 10th EGA International Symposium on Biosimilar Medicines; 2012 April 19; London, UK.

2. Gal R. Biosimilars: Reviewing US Law and US/EU Patents; Bottom Up Model Suggests 12 Products and $7-$8B Market by 2020. Bernstein Research. 26 May 2011.

3. European Commission, Enterprise and Industry Directorate-General. Consensus Information Paper 2013. What you need to know about Biosimilar Medicinal Products. 2013 [cited 2014 Jan 20].

Permission granted to reproduce for personal and non-commercial use only. All other reproduction, copy or reprinting of all or part of any 'Content' found on this website is strictly prohibited without the prior consent of the publisher. Contact the publisher to obtain permission before redistributing.

Copyright – Unless otherwise stated all contents of this website are © 2012 Pro Pharma Communications International. All Rights Reserved.
Comments (3)
patent extension posted 22/10/2013 - by Hadi Bazzazjavid
Of course they want to sell their product without competition in the market and they easily change the formulation with on excipient
Response to 'Patent life extension' posted 03/07/2012 - by Jodi H, GaBI Online Editorial Office
Dear Ms Belton, To help answer your request, please view the following article which is in relation to an Amgen Enbrel patent (http://gabionline.net/Biosimilars/News/New-Amgen-Enbrel-patent-could-block-biosimilars-until-2028/). If you should have any further questions or requests, please feel free to contact us directly at info@gabi-journal.net. Thank you and regards, Jodi
Patent life extension posted 02/07/2012 - by Amy M. Belton
Hello, Can anyone give some insight as to why the originator companies were given extensions on their patents?