Home / Biosimilars / News / Improving monoclonal antibody production - antibody-drug conjugate technology
Improving monoclonal antibody production - antibody-drug conjugate technology Posted 09/03/2010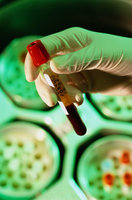 For example, Seattle Genetics has developed antibody-drug conjugate (ADC) technology that is highly stable and straightforward to manufacture. Dr Nathan Ihle, Senior Director of Process Chemistry at Seattle Genetics, told Ms Dutton that the approach uses standard methods to produce the antibody and well-established small-molecule production methods to produce the synthetic drug and linker. "Our ADC technology is composed of a potent drug and a unique linker unit that is readily attached to an antibody," he said, and that linkage is what sets this ADC apart from others.

Seattle Genetics uses an enzyme cleavable linker that is reportedly stable in circulation several times longer than other linkers that have been used to attach drugs to antibodies. "Our linker is stable for seven to ten days, allowing the drug to be delivered to the targeted tumour cells," Dr Ihle added.

Ms Dutton informs that in contrast to this, the hydrazone linker used by Wyeth (now part of Pfizer) in the commercial ADC product Mylotarg and by Seattle Genetics' first-generation ADC programme is stable for about two days, decoupling in the bloodstream to cause systemic toxicity.

"Our goal was to decrease the size of the tumour while having minimal impact on normal tissues. The key to doing that was to develop a stable linker," Dr Ihle noted. Since developing this ADC technology, Seattle Genetics and its partners have applied it successfully to more than 200 antibodies. This technology has been licensed to several companies, most recently to GlaxoSmithKline and Astellas Pharma.

"We have developed a robust and reproducible system for producing ADCs using natural cysteines as the site of attachment. Additionally, our drug-linker system is synthetic and readily manufactured in large quantities. Our conjugation technology takes advantage of natural components of the antibody and so ensures a site-specific point of attachment," Dr Ihle said.

The company's lead ADC is brentuximab vedotin (SGN-35), an investigational therapy to combat CD30+ lymphoma, which is in a Phase II trial and has recently been licensed by Millennium: The Takeda Oncology Company for commercialization outside the US and Canada.

"Our goal is to report data from the pivotal trial in the second half of 2010 and submit to the FDA for approval in the first half of 2011," Dr Ihle told Ms Dutton.

Reference:

Gail Dutton. Trends in Monoclonal Antibody Production - With Capacity Issues Resolved, Firms Direct Attention to Quality, Timelines, and Cost. Genetic Engineering & Biotechnology News Vol. 30, No. 4. 2010 February 15.
Source: Genetic Engineering & Biotechnology News