Monoclonal antibodies modelling - predictive analytics Posted 09/03/2010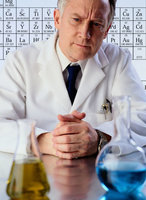 Dr Thomas Rohrer, Senior Director ADC and biochemical technologies at Lonza, told Ms Dutton that using protein aggregations as an example of an undesirable property that adds complexity to the purification process, Lonza has developed a software tool to accurately predict the aggregation propensity of proteins, called AggreSolve.

"The tool can be used to screen product candidates or provide a rational basis for redesigning the primary sequence of the antibody, or for changing the conditions in the antibody modification and conjugation reaction to make aggregation less likely," Dr Rohrer said. The AggreSolve technology platform can extract information from the primary sequence by calculating solvent accessibility, structural preferences, aggregation propensity, and potential intermolecular interaction. That information makes it possible to predict potential stability and aggregation issues that may occur during antibody-drug-conjugate process development. Lonza has also developed predictive scale-down models at milligram and gram scales to simulate the antibody modification and conjugation reactions. These models help reduce process-development costs and provide assurance that the large-scale process will meet the quality attributes necessary to prove clinical efficacy. Lonza currently has a small-scale model of an ImmunoGen process that is predictive of the large-scale product quality and overall process yield. Therefore, it is useful as a process-validation tool when investigating critical process parameters. Lonza is also improving the gene-expression system, methods used to ensure clonality, and screening techniques. The single biggest issue has been the time taken to generate a clonally derived cell line suitable for product manufacturing. In the case of the GS Gene-Expression System used at Lonza, the selection of cells is sufficiently stringent to avoid the need for additional time-consuming rounds of amplification. Additionally, a suspension-adapted variant of CHO cells is used, which eliminates the time taken to adapt cells to a chemically defined animal-component-free suspension culture. The use of automated cloning systems and modified screening procedures has further reduced the time taken to generate cell lines from 60 to 30 weeks. In terms of reducing the cost of goods, Lonza has increased both capacity and scale. By advancing gene-expression technology and the design of its fed-batch systems, routine expression typically in the grams per litre range has occasionally exceeded 10 grams per litre. Another approach is to reduce the need to manufacture large quantities of MAbs. When antibodies used for oncology therapies require receptor binding of compliment fixation to elicit apoptosis, the potency of an antibody can be reduced 100-fold by conjugating it to a potent cytotoxic drug, Dr Rohrer said.

Reference:

Gail Dutton. Trends in Monoclonal Antibody Production - With Capacity Issues Resolved, Firms Direct Attention to Quality, Timelines, and Cost. Genetic Engineering & Biotechnology News Vol. 30, No. 4. 2010 February 15.
Source: Genetic Engineering & Biotechnology News