Production of 24 biogeneric products in Iran by 2012 Posted 03/02/2012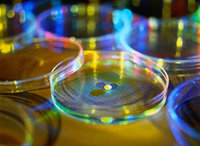 According to reports on Iran's English-language television network, Press TV, Iran is making significant advances in biogeneric products and biotechnology drugs and is planning to start the production of 24 additional biogeneric products drugs by the end of 2012.
In Iran, biosimilars are termed 'biogeneric products'. They are reviewed on an individual basis and the country has already established criterion for such products [1].

Iran has more than '400 medical research facilities and 76 medical magazine indexes', Mr Amir Hossein Eskandar told Press TV. Over the next 10 years Iran aims to become one of the top 10 ranked countries in the world in medical research.

Press TV reports that 8–12 of these biological drugs are considered very expensive in Iran. However, Iran has the medical knowledge and facility to produce these medicines locally.

In fact, Iran produces 95% of its medicines locally, of which 5% are biosimilars. Iran is the only country in the region that has the capability to produce such a high proportion of medicines domestically.

According to Business Monitor International predictions, the pharmaceutical market in Iran was worth US$3.26 billion in 2011, up from US$2.9 billion in 2010, and representing a compound annual growth rate of 12.2%.

The drug market in Iran is heavily in favour of generic medicines, with an estimated 65% of Iran's pharmaceutical market being made up of generic drugs. With a population of almost 70 million, which is expected to reach 79 million by 2016, Iran is one of the most highly populated countries in the Middle East. Such a huge population obviously puts a strain on public healthcare funding. It is therefore perhaps not surprising that Iran is also seeing the benefit of biogeneric products as a means to reduce healthcare spending.

Related article

Current status of biosimilar development

Reference

1. Sierakowiak A, Syed T. Key decision makers – characterization and analysis of their attitudes toward the authorization process and market of biosimilars in Sweden and Denmark [Master thesis]. Stockholm: Karolinska Institutet; 2009 [cited 2012 Feb 3]. Available from: ki.se/content/1/c6/03/59/12/Biosimilars%20HT2009_final%20version.pdf

Permission granted to reproduce for personal and educational use only. All other reproduction, copy or reprinting of all or part of any 'Content' found on this website is strictly prohibited without the prior consent of the publisher. Contact the publisher to obtain permission before redistributing.
Source: Business Monitor, Press TV, Wikipedia