Rituximab non-originator biological approved in Russia Posted 25/04/2014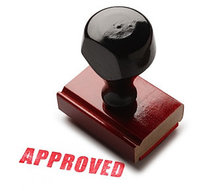 Russian biotechnology company Biocad announced on 17 April 2014 that the Russian Ministry of Health has approved the company's rituximab non-originator biological, AcellBia (BCD-020). The drug is a non-originator biological of Roche's rheumatoid arthritis blockbuster MabThera/Rituxan (rituximab).
MabThera/Rituxan is a chimeric monoclonal antibody against the protein CD20, which is primarily found on the surface of immune system B cells. The drug destroys B cells and is therefore used to treat diseases which are characterized by excessive, overactive or dysfunctional B cells. Such diseases include rheumatoid arthritis, leukaemia and non-Hodgkin's lymphoma (a group of cancers arising from lymphocytes or white blood cells).

The Russian Ministry of Health's positive opinion on AcellBia is based on the results of a randomized multicentre clinical study comparing the pharmacokinetics, pharmacodynamics, safety and efficacy of BCD-020 to MabThera/Rituxan. The registration clinical study of Biocad's rituximab non-originator biological in CD20-positive non-Hodgkin's lymphoma patients started in Russia at the end of 2011 and by mid-2012 involved over 30 centres in India, Russia, South Africa and Ukraine.

After detailed analyses of the clinical trial efficacy and safety data in patients with B-cell lymphomas, experts from the Scientific Centre for Expertise of Medical Products at the Russian Ministry of Health concluded that there were no significant differences between BCD-020 and MabThera.

Biocad started work on its rituximab non-originator biological in 2010 in the framework of a federal innovative project that was approved by the Presidential Commission on Modernization and Technological Development. The scope of the project included in-house development of monoclonal antibody manufacturing technology, comprehensive characterization of non-originator biologicals and comparative non-clinical and clinical studies.

Global sales of MabThera in 2013 amounted to more than US$7.7 billion. While in Russia, MabThera ranked first in terms of sales, with sales of more than RUB 8.5 billion in 2012. Biocad believes AcellBia is the first monoclonal antibody non-originator biological to be approved in Russia.

Rituximab is not the only non-originator biological Biocad has in the pipeline. According to ClinTrials.gov the company is carrying out phase III clinical trials for two of its other non-originator biological candidates, BCD-021 and BCD-022. The products are non-originator biological of Roche's blockbuster cancer drugs Avastin (bevacizumab) and Herceptin (trastuzumab) [1].

Editor's comment
It should be noted that 'non-originator biologicals' approved in Russia might not have been authorized following as strict a regulatory process as is required for approval of biosimilars in the European Union. The EMA (European Medicines Agency) regulatory requirements ensure the same high standards of quality, safety and efficacy for biosimilars as for originator biologicals, and also include a rigorous comparability exercise with the reference product.

Related articles
Biocad and Epirus to invest in follow-on biological products in Brazil

Biocad signs deal for biosimilar darbepoetin alpha in Turkey

Reference
1. GaBI Online - Generics and Biosimilars Initiative. Amgen & Pfizer seek deal with Russian biosimilars firm [www.gabionline.net]. Mol, Belgium: Pro Pharma Communications International; [cited 2014 Apr 25]. Available from: www.gabionline.net/Pharma-News/Amgen-and-Pfizer-seek-deal-with-Russian-biosimilars-firm

Permission granted to reproduce for personal and non-commercial use only. All other reproduction, copy or reprinting of all or part of any 'Content' found on this website is strictly prohibited without the prior consent of the publisher. Contact the publisher to obtain permission before redistributing.

Copyright – Unless otherwise stated all contents of this website are © 2014 Pro Pharma Communications International. All Rights Reserved.