The latest biosimilars agreements Posted 09/11/2012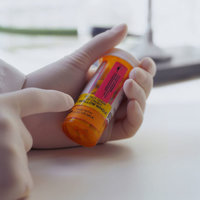 Biosimilar is still the hottest subject around. Just a few of the latest collaborations for the development of biosimilars include agreements made on 6 November 2012 between AET BioTech and BioXpress Therapeutics; Oncobiologics and Boston Oncology; ProCognia and UniTargetingResearch; and the Innovent Biologics and Pharmatech Associates agreement made on 1 November 2012.
AET BioTech, the biosimilars business of generics drug developer AET (Alfred E Tiefenbacher) Group and Switzerland-based biotech company BioXpress Therapeutics announced that they had entered into an agreement for the co-development of a biosimilar version of the tumour necrosis factor (TNF) inhibitor monoclonal antibody adalimumab.

The drug is a biosimilar of Abbott Laboratories' blockbuster arthritis and psoriasis treatment Humira (adalimumab). Adalimumab is a human-derived, genetically engineered monoclonal antibody. The product acts to reduce excessive levels of human TNF-alpha, which plays an important role in abnormal inflammatory and immune responses. It therefore acts as an anti-TNF therapy, which is approved by EMA for the treatment of Crohn's disease, psoriasis and rheumatoid arthritis. The arthritis treatment had worldwide sales of US$10 billion in 2011, making it one of the top 10 best-selling medications, and a lucrative target for any biosimilar developer.

AET BioTech and BioXpress will be jointly responsible for the development, registration and manufacture of the biosimilar, which is based on BioXpress technology. While, AET BioTech will be responsible for providing further investment in the biosimilar and will be responsible for commercialization of the product.

Oncobiologics and Boston Oncology announced a strategic partnership that will allow Boston Oncology to license, manufacture and commercialize four of Oncobiologics' biosimilar therapies for cancer and immunological disease in the Middle East and North African (MENA) regions. Although not named in the press release, the four biosimilars under agreement are said to be biosimilar versions of the most popular therapies in the world for their indications, representing annual global revenue of more than US$25 billion.

Israeli glycoanalysis company ProCognia announced that it is expanding its collaboration with Norway's UniTargetingResearch (UTR) for the production of biosimilars. ProCognia is expanding its licence for the exclusive use and commercialization of UTR's proprietary and patent-protected technology for improving the production of biosimilar proteins. The technology makes it possible to boost production of biological molecules created by genetic engineering.

On 1 November 2012, US-based Pharmatech Associates, a compliance consulting firm serving companies in the pharmaceutical, biotech and medical device industries; was selected by China-based Innovent Biologics to provide facility design and international compliance support for their new biosimilars manufacturing facility in Suzhou, China. Innovent Biologics is a privately held biopharmaceutical company dedicated to the development and manufacturing of monoclonal antibodies to be marketed in China and worldwide.

Related articles

Partnerships will drive biosimilar development

Everybody jumping on the biosimilars bandwagon

Permission granted to reproduce for personal and educational use only. All other reproduction, copy or reprinting of all or part of any 'Content' found on this website is strictly prohibited without the prior consent of the publisher. Contact the publisher to obtain permission before redistributing.
Source: BioExpress, Globes, Oncobiologics, Product Design & Development