Barriers to the market access of biosimilar monoclonal antibodies Posted 25/08/2017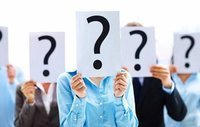 In September 2013, the first biosimilar monoclonal antibody (mAb) was approved by the European Medicines Agency (EMA), i.e. biosimilar infliximab (Inflectra/Remsima). These products entered the European market in 2015, after expiry of patent and other exclusivity rights of the innovator medicine Remicade. With the ever-increasing cost of health care and the economic pressure to reduce or sustain healthcare expenses, biosimilars could be instrumental in reducing cost for medication and increasing patient access to treatment. Although exclusivity rights of multiple mAbs are expired (rituximab in 2013, trastuzumab in 2014), only recently biosimilar mAbs other than infliximab are receiving marketing authorization (rituximab, adalimumab). Furthermore, earlier biosimilars have seen slow uptake in European markets. This may imply that several barriers hinder market access of biosimilar mAbs.
Moorkens E et al. [1] identified and described different barriers to the market access of biosimilar mAbs in the European Union (EU), and analysed how these barriers could be overcome.

Six barriers are presented, identified via a narrative literature review: a) an expensive and complex manufacturing process; b) a regulatory process with uneven contribution and acceptation by stakeholders; c) innovator patents, prolongation of exclusivity rights and patent disputes; d) a lack of incentive to use biosimilars; e) the impossibility of substitution; and f) the innovator's reach. These six barriers can serve as a possible framework to study the market access of biosimilar mAbs.

Based on the literature search, the following recommendations are proposed to overcome the identified barriers:
Invest initially in advanced production processes with the help of single-use technology, buy-in of experience or outsourcing. This will keep production costs low in the future and lead to a better competitive position when competing on price.
Gain experience with the regulatory process to adjust the biosimilar mAb development process to these requirements, and establish alignment between stakeholders to create trust in the regulatory process.
Limit patent litigation, eliminate evergreening benefits, and build out further the unitary patent and unified patent litigation system within the EU.
Create demand-side policies, and disseminate objective information to increase awareness and improve market uptake.
Change the attitude toward biosimilar switching/substitution, starting with physician and patient education to raise confidence in the biosimilar development model.
Differentiate the biosimilar by service offerings to compete with the originator, and use an appropriate comparator in cost-effectiveness analyses to quantify the value of second or third generations of biologicals.
In conclusion, barriers to the market access of biosimilar mAbs could be reduced when more transparency and communication/education is used in all steps toward market access in order to increase trust in biosimilar mAbs by all stakeholders. Only then, biosimilar mAbs will be able to fully live up to their cost-saving potential.

Conflict of interest
For full details of the authors' conflict of interest, see the research paper [1].

Abstracted by Evelien Moorkens, PhD Researcher Market Access Biosimilars, Department of Pharmaceutical and Pharmacological Sciences, KU Leuven, Belgium.

Editor's comment
Readers interested to learn more about barriers to biosimilars uptake in the US are invited to visit www.gabi-journal.net to view the following manuscript published in GaBI Journal:

Barriers to market uptake of biosimilars in the US

GaBI Journal is indexed in Embase, Scopus, Thomson Reuters' ESCI, and more.

Readers interested in contributing a research or review article to GaBI Journal – an independent, peer reviewed academic journal – please send us your submission here.

Related articles
Biosimilars group launched in UK to improve biosimilars uptake

Approaches to increase uptake of biosimilars in Spain

Reference
1. Moorkens E, Jonker-Exler C, Huys I, Declerck P, Simoens S, Vulto AG. Overcoming barriers to the market access of biosimilars in the European Union: the case of biosimilar monoclonal antibodies. Front Pharmacol. 2016;7:193.

Permission granted to reproduce for personal and non-commercial use only. All other reproduction, copy or reprinting of all or part of any 'Content' found on this website is strictly prohibited without the prior consent of the publisher. Contact the publisher to obtain permission before redistributing.

Copyright – Unless otherwise stated all contents of this website are © 2017 Pro Pharma Communications International. All Rights Reserved.