Home / Biosimilars / Research / Do patent strategies delay market entry of biosimilar monoclonal antibodies in Europe?
Do patent strategies delay market entry of biosimilar monoclonal antibodies in Europe? Posted 22/05/2020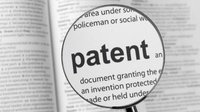 Patents have been shown to be the main determinant to guarantee market exclusivity of originator biologicals [1], with patent disputes causing uncertainty on a patent's validity and subsequently potentially influencing launch dates of competitor products, such as biosimilars [2]. In addition, the launch date of a biosimilar might be affected by strategies for prolongation of exclusivity rights on the originator product, such as filing additional patents for a new formulation, new indication or new dosage regime [3].
Moorkens et al. describe a patent landscape analysis of therapeutic monoclonal antibodies (mAbs) in Europe and the legal challenges to patent an originator product and alleged infringement activities, with a focus on consequences for biosimilar developers [4]. The authors give an overview of basic patents, supplementary protection certificates (SPCs), SPC extensions and regulatory market exclusivities for a selection of nine therapeutic mAbs (adalimumab, bevacizumab, cetuximab, eculizumab, etanercept, infliximab, ranibizumab, rituximab and trastuzumab). This overview is supplemented by three specific case studies, providing a detailed analysis of patents, patent applications and case law for bevacizumab, cetuximab and trastuzumab. Patent filing strategies for adalimumab, etanercept, infliximab and rituximab were already covered in other publications [5-7].

The authors report that the key protection for an originator product was provided by the basic patent and SPC (possibly extended). Additional patents that were filed after the basic patent appeared to be hard to obtain in Europe and were often insufficient to block market entry of biosimilars. Nevertheless, these secondary patents appeared in some cases to be a substantial hurdle for biosimilar developers, to overcome via patent litigation or to invent around, creating uncertainty on the launch date of a biosimilar. However, the authors concluded that these hurdles are surmountable, as many of the opposition and litigation cases were won by biosimilar developers. Table 1 summarizes these main findings for each of the three detailed case studies included, and the four mAbs that were discussed in other publications.
Table 1: Summary of results on whether patent strategies are delaying market entry of biosimilar monoclonal antibodies in Europe [4]

Brand name

Active substance

Secondary patents delaying market entry of biosimilars

Humira

adalimumab

Eventually no. All litigation cases were settled before expiry of SPC by grant of a non-exclusive licensing agreement

Avastin

bevacizumab

Probably no. It remains to be seen whether biosimilars launch in June 2020

Erbitux

cetuximab

No. Potential hurdles were not identified (but no biosimilars launched as yet)

Enbrel

etanercept

No. Potential hurdles were not identified

Remicade

infliximab

No. However, a licensing agreement might exist

MabThera

rituximab

Yes. However, these hurdles were overcome via patent litigation

Herceptin

trastuzumab

Yes. However, these hurdles were overcome via patent litigation

SPC: supplementary protection certificate.
Conflict of interest
The authors of the research paper [4] reported conflict of interest, including being involved in consulting, advisory work and speaking engagements for a number of pharmaceutical companies. For full details of the authors' conflict of interest, see the research paper [4].

Abstracted by Evelien Moorkens, PhD Researcher Market Access Biosimilars, Department of Pharmaceutical and Pharmacological Sciences, KU Leuven, Belgium

Editor's comment
Readers interested to learn more about patents on originator biologicals are invited to visit www.gabi-journal.net to view the following manuscript published in GaBI Journal:

Patent expiry dates for biologicals: 2018 update

GaBI Journal is indexed in Embase, Scopus, Emerging Sources Citation Index and more.

Readers interested in contributing a research or perspective paper to GaBI Journal – an independent, peer reviewed academic journal – please send us your submission here.

Related article
Biologicals patent expiries

References
1. Rader RA. An analysis of the US biosimilars development pipeline and likely market evolution. BioProcess Int. 2013;11(6):16-23
2. Moorkens E, Jonker-Exler C, Huys I, et al. Overcoming barriers to the market access of biosimilars in the European Union: the case of biosimilar monoclonal antibodies. Front Pharmacol. 2016;7:193.10.3389/fphar.2016.00193
3. Storz U. IP Issues of Therapeutic Antibodies. In: Storz U, Flasche W, Driehaus J, editors. Intellectual property issues: therapeutics, vaccines and molecular diagnostics. SpringerBriefs in Biotech Patents: Springer; 2012.
4. Moorkens E, Vulto AG, Huys I. An overview of patents on therapeutic monoclonal antibodies in Europe: are they a hurdle to biosimilar market entry? MAbs. 2020;12(1):1743517. doi:10.1080/19420862.2020.1743517
5. Storz U. Rituximab: how approval history is reflected by a corresponding patent filing strategy. MAbs. 2014;6(4):820-37. doi:10.4161/mabs.29105
6. Storz U. Of patents and patent disputes: the TNFα patent files. Part 1: Humira. Hum Antibodies. 2017;25(1-2):1-16.10.3233/HAB-160300
7. Storz U. Of patents and patent disputes - The TNFα patent files. Part 2: Enbrel, Remicade, Cimzia and Simponi. Hum Antibodies. 2018;26(2):49-61. doi:10.3233/HAB-170321

Permission granted to reproduce for personal and non-commercial use only. All other reproduction, copy or reprinting of all or part of any 'Content' found on this website is strictly prohibited without the prior consent of the publisher. Contact the publisher to obtain permission before redistributing.

Copyright – Unless otherwise stated all contents of this website are © 2020 Pro Pharma Communications International. All Rights Reserved.