Etanercept biosimilar SB4 less immunogenic than Enbrel Posted 06/04/2018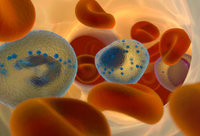 A research letter published in the British Journal of Dermatology suggests that the biosimilar etanercept SB4 is less immunogenic than the originator product, Amgen/Pfizer's Enbrel (etanercept) [1].
The investigators compared injection site reactions (ISRs) between SB4 and Enbrel in patients with rheumatoid arthritis from a phase III study where patients received a 50 mg once weekly treatment regimen. They also assessed whether there was any correlation of ISRs with the presence of anti-drug antibodies (ADA).

ISRs are common adverse reactions to biologicals. They usually appear within 24-48 hours after injection and consist of itching, erythema and induration at the injection site.

The investigators report that the primary endpoint of efficacy (ACR20) at week 24 was 78.1% and 80.5% in patients treated with SB4 and Enbrel, respectively. Other efficacy endpoints and pharmacokinetic endpoints were also comparable, but ISRs were observed less frequently with SB4 compared with Enbrel up to week 52: 22 cases of ISRs reported in 3.7% of patients (11/299) in the SB4 group and 157 cases of ISRs reported in 17.5% of patients (52/297) in the Enbrel group. Historically, ISRs to etanercept have been reported in the range of 10% to 49 % and more frequent dosing was associated with higher incidence of ISRs.

Anti-drug antibodies were found in only 1.0% (3/299) of patients receiving SB4 compared to 13.1% (39/297) of patients receiving Enbrel (p < 0.001).

The occurrence, description and severity of ISRs were analysed within subgroups based on the presence of ADAs but no correlation was found.

The authors suggest that 'differences in formulation composition and container closure system between Enbrel and SB4', such as L-arginine and latex in the needle shield (which are absent in SB4), 'might explain the lower frequency of ISRs in SB4-treated patients'. They also point out that 'another etanercept biosimilar also reported less ISRs compared to Enbrel while maintaining therapeutic equivalence to Enbrel' [2].

Conflict of interest
The authors of the research letter [1] are all employees of Samsung Bioepis or have received sponsorship or fees from Samsung Bioepis and other pharmaceutical companies. This research was also funded by Samsung Bioepis.

For full details of the authors' conflict of interest, see the research letter [1].

Related articles
Etanercept switching study investigates non-mandatory transitioning

References
1. Girolomoni G, Feldman SR, Emery P, Ghil J, Keum JW, Cheong SY, Hong E. Comparison of injection site reactions between the etanercept biosimilar SB4 and the reference etanercept in patients with rheumatoid arthritis from a Phase III study. Br J Dermatol. 2017 Oct 11. doi: 10.1111/bjd.16032. [Epub ahead of print]
2. O'Dell J, Takeuchi T, Tanaka Y, Louw I, Tiabut T, Kai M, Oribe M, Nakashima S, et al. OP0226 randomized, double-blind study comparing Chs-0214 with etanercept in patients with active rheumatoid arthritis (RA) despite methotrexate (MTX) therapy. Ann Rheum Dis. 2016;75(2):143.

Permission granted to reproduce for personal and non-commercial use only. All other reproduction, copy or reprinting of all or part of any 'Content' found on this website is strictly prohibited without the prior consent of the publisher. Contact the publisher to obtain permission before redistributing.

Copyright – Unless otherwise stated all contents of this website are © 2018 Pro Pharma Communications International. All Rights Reserved.