Improving the understanding of biosimilars through education Posted 12/02/2021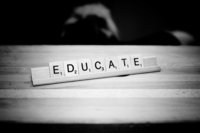 The process of introducing biosimilars into clinical practice is complex and involves many stakeholders. There are different strategies that healthcare systems have adopted to incorporate biosimilars into patient care. Regulators, payers, pharmacists, and physicians need adequate knowledge in order to be effective components of this process. Previous research in the region has shown a high prevalence of lack of understanding and major safety concerns on the use of biosimilars [1].
In a white paper, Mohammed Omair and colleagues describe the 2nd symposium on biosimilar and originator biologicals that was held in Riyadh, Saudi Arabia in January 2020 [2]. This success of the 1st symposium held in September 2018 encouraged the scientific committee to proceed with the organization of the 2nd event, adding workshops and increasing interactive sessions. This educational activity aims to gather different stakeholders in one place in order to discuss the many different aspects of biosimilars. The lectures, workshops and debates were attended by more than 200 participants over two and a half days. The scientific agenda included four main tracks:
Introduction to biosimilars: This track discussed the biotechnology of biosimilar manufacturing and how it differs from originators with an emphasis on the concept of 'totality of evidence', which was also explained.
Clinical practice management: This track included a variety of specialists that discussed the clinical challenges and benefits of introducing biosimilars.
Regulatory and pharmacoeconomics: This track highlighted the regulatory requirements of biosimilar approval in Saudi Arabia and internationally. In addition, the basics of pharmacoeconomic studies that should be learned were introduced.
Pharmacovigilance: This track covered how international databases are tracking the safety aspects of biosimilars and introduced to attendees the national Saudi pharmacovigilance database and how to report cases.
Many important unmet needs were raised by both speakers and delegates. The most essential were found to be:
to conduct local real-world studies to gather evidence on biosimilars in naïve and switched patients, with the aim of developing clinical practice guidelines
continuous collaboration between involved societies and official bodies to adapt the most suitable strategy and monitor its clinical and economic impact.
The authors concluded that 'despite' the 'many challenges and ambiguities, the introduction of biosimilars into the Saudi Healthcare system will hopefully lead to substantial cost-savings'. They added that it is also important to organize and report on educational activities related to this topic.

Conflict of interest
The authors of the research paper [2] reported conflicts of interest, including having received speaker fees/grants from pharmaceutical companies. For full details of the authors' conflict of interest, see the research paper [2].

Abstracted by Mohammed A Omair, Associate Professor and Consultant Rheumatologist, Department of Medicine, King Saud University, Riyadh, Saudi Arabia.

Editor's comment
Readers interested to learn more about other meetings on biosimilars held in the Middle East are invited to visit www.gabi-journal.net to view the following manuscript published in GaBI Journal:

2nd MENA Stakeholder Meeting on Biosimilars 2018 – Report

GaBI Journal is indexed in Embase, Scopus, Emerging Sources Citation Index and more.

Readers interested in contributing a research or perspective paper to GaBI Journal – an independent, peer reviewed academic journal – please send us your submission here.

GaBI Journal Citation Impact
1.7 – CiteScore 2019 (calculated on 6 May 2020)
2.0 – CiteScoreTracker 2020 (Last updated on 7 February 2021)

Submit a manuscript to GaBI Journal

Related articles
Biosimilar regulation in the Middle East

Saudi Arabian guidelines for biosimilars

LATIN AMERICAN FORUM – Coming soon!

To further enhance the objectives of GaBI in sharing information and knowledge that ensure policies supportive of safe biosimilars use, we are pleased to announce that we will be launching a new section on GaBI Online and GaBI Journal, the 'Latin American Forum' (in Spanish) featuring the latest news and updates on research and developments in generic and biosimilar medicines in Latin America.

Register to receive the GaBI Latin American Forum newsletter. Inform colleagues and friends of this new initiative.

LATIN AMERICAN FORUM – Próximamente!

Para fomentar los objetivos de GaBI sobre la difusión de información y conocimiento sobre las políticas de apoyo que garantizan el uso seguro de medicamentos biosimilares, nos complace anunciar el lanzamiento de una nueva sección en GaBI Online y GaBI Journal, el 'Latin American Forum' (en español), que presentará las últimas noticias y actualizaciones en investigación y desarrollo sobre medicamentos genéricos y biosimilares en Latinoamérica.

Regístrese para recibir el boletín informativo GaBI Latin American Forum. Informe a colegas y amigos sobre esta nueva iniciativa.

References
1. GaBI Online - Generics and Biosimilars Initiative. Perceptions of biosimilars and switching in Arab rheumatologists [www.gabionline.net]. Mol, Belgium: Pro Pharma Communications International; [cited 2021 Feb 12]. Available from: www.gabionline.net/Biosimilars/Research/Perceptions-of-biosimilars-and-switching-in-Arab-rheumatologists
2. Omair MA, Alhawassi T, Alwaihibi M, et al. Improving the understanding of originator and biosimilar biologics among healthcare providers in Saudi Arabia. Saudi Pharmaceutical Journal. 2020; 28(12):1827-9.

Permission granted to reproduce for personal and non-commercial use only. All other reproduction, copy or reprinting of all or part of any 'Content' found on this website is strictly prohibited without the prior consent of the publisher. Contact the publisher to obtain permission before redistributing.

Copyright – Unless otherwise stated all contents of this website are © 2021 Pro Pharma Communications International. All Rights Reserved.