Home / Biosimilars / Research / Recommendations for similar biotherapeutic products published by Latin American MS experts
Recommendations for similar biotherapeutic products published by Latin American MS experts Posted 21/06/2019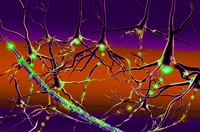 Recommendations for the use of similar biotherapeutic products for multiple sclerosis (MS) have been issued by a group of experts from Argentina, Bolivia, Brazil, Chile, Colombia, Costa Rica, Ecuador, Mexico, Panama, Peru, Uruguay and Venezuela.
The Latin American Forum of Experts in Multiple Sclerosis carried out a study to compile up-to-date information from each Latin American country assessed on: (a) approval of similar biotherapeutic products by regulatory agencies; (b) use of similar biotherapeutic products, pharmacovigilance plans, risk management; and (c) update in the knowledge on different molecules.

On the basis of the discussions and current literature on the subject, the group of experts defined the following list of recommendations:
• Strictly apply current regulations for biosimilar products and complex non-biological molecules, thus guaranteeing the quality, efficacy and safety of drugs used for the treatment of MS
• Develop mechanisms that allow the traceability of products prescribed for the treatment of MS
• Avoid uncontrolled interchangeability regarding biological, original, or similar drugs
• Implement a strong pharmacovigilance programme that allows the detection of safety problems associated with the use of original and biosimilar drugs.
• Conduct national and Latin American studies that can demonstrate the differences, if there are any, in the safety and efficacy profiles of original and biosimilar drugs for the treatment of MS
• Prioritize protecting the well-being and safety of the patient regarding economic aspects associated with the availability of pharmaceutical products
• Educate healthcare professionals on issues that allow them to conduct an adequate and evidence-based selection and prescription of original biological and biosimilar products to patients with MS

Similar biotherapeutic products are currently available in Argentina, Bolivia, Costa Rica, Ecuador, Mexico and Peru. Brazil, Chile, Colombia, Panama, Uruguay and Venezuela do not yet have similar biotherapeutic products for MS therapy. However, this is expected to change soon with patents on originator biologicals for the treatment of MS set to expire soon in the region.

Conflict of interest
The authors of the research paper [1] declared that there was no funding for this study or the article processing charges and the authors paid for the service of the scientific writers.

Editor's comment
It should be noted that similar biotherapeutic products approved in Latin American countries might not have been authorized following as strict a regulatory process as is required for approval of biosimilars in the EU. The EMA (European Medicines Agency) regulatory requirements ensure the same high standards of quality, safety and efficacy for biosimilars as for originator biologicals, and also include a rigorous comparability exercise with the reference product.

Related articles
ASCO/ASH give recommendations for biosimilar ESAs

Recommendations published by Canadian breast cancer advocacy group

Reference
1. Steinberg J, Fragoso YD, Duran Quiroz JC, et al. Practical issues concerning the approval and use of biosimilar drugs for the treatment of multiple sclerosis in Latin America. Neurol Ther. 2019 May 24. doi:10.1007/s40120-019-0139-y. [Epub ahead of print].

Permission granted to reproduce for personal and non-commercial use only. All other reproduction, copy or reprinting of all or part of any 'Content' found on this website is strictly prohibited without the prior consent of the publisher. Contact the publisher to obtain permission before redistributing.

Copyright – Unless otherwise stated all contents of this website are © 2019 Pro Pharma Communications International. All Rights Reserved.