Natco tries to block hepatitis C patent in India Posted 23/05/2014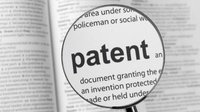 Indian generics maker Natco Pharma (Natco) has asked the Indian patent office not to issue a patent for US-based Gilead Sciences (Gilead) new hepatitis C drug Sovaldi (sofosbuvir).
Sovaldi is a hepatitis C virus nucleotide analogue NS5B polymerase inhibitor indicated for the treatment of chronic hepatitis C infection as a component of a combination antiviral treatment regimen. The drug was approved by the US Food and Drug Administration (FDA) in December 2013.

Natco has filed a so-called 'pre-grant opposition' with the Controller General of Patents, Designs & Trademarks arguing that Sovaldi is not 'inventive' enough. India's patent laws allow a third party to dispute the validity of a pending patent application. I-MAK (Initiative for Medicines, Access & Knowledge), a group of lawyers and scientists, also filed an opposition in November 2013, claiming the drug uses 'old science'.

Although Sovaldi has been hailed by doctors as a breakthrough in treating the liver-destroying disease, Gilead has been criticized for the product's US$84,000 price tag for a 12-week course of treatment in the US. Medical charity Médecins Sans Frontières believes a 12-week course of treatment and diagnosis should cost no more than US$500, saying a high cost would put the drug out of reach to most of the 90% of hepatitis C patients living in low- and middle-income countries.

It is estimated that around 12 million people in India have hepatitis C. While, Egypt, where Gilead has agreed a voluntary deal to cut its drug price by 99%, has the world's highest prevalence of hepatitis C.

If Natco is successful in its opposition of the Sovaldi patent, it could clear the way for cheaper generics of the drug. Indian-made generics of the drug would be available in most of sub-Saharan Africa, selected Asian countries including India, Pakistan and Myanmar, and some smaller developing nations.

Related articles

India may move away from compulsory licensing

India issues more compulsory licences

Permission granted to reproduce for personal and non-commercial use only. All other reproduction, copy or reprinting of all or part of any 'Content' found on this website is strictly prohibited without the prior consent of the publisher. Contact the publisher to obtain permission before redistributing.

Copyright – Unless otherwise stated all contents of this website are © 2014 Pro Pharma Communications International. All Rights Reserved.