Posaconazole, silodosin and droxidopa generics from Lupin and Sandoz Posted 12/03/2021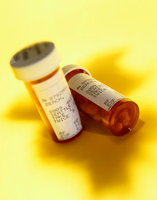 Early 2021 saw the launch of two generic versions of posaconazole in Canada and the US. In Canada, the first generic version of the drug was launched by pharmaceutical manufacturer Sandoz Canada on 26 January 2021, along with a generic version of silodosin. These launches were followed by the launch of Lupin's generic posaconazole in the US in mid-February 2021. During the same period, Lupin also announced the US approval of its generic droxidopa capsules [3].
Posaconazole launch in Canada and the US
Posaconazole is an antifungal agent indicated for the prophylaxis of Aspergillus and Candida infections in patients who are at high risk of developing these infections due to being severely immunocompromised. These include patients with prolonged neutropenia from chemotherapy or haematopoietic stem cell transplant (HSCT) recipients. The generic versions of the originator Noxafil® will be available as 100 mg delayed-release tablets. December 2020 data revealed that Noxafil® had estimated annual sales of US$186 million in the US.

Sandoz Canada silodosin launch
Sandoz Canada's silodosin launch follows a patent litigation whereby the Canadian Federal Court ruled that the Sandoz product does not infringe a patent for this drug. This drug product is a generic version of originator Rapaflo. It is a selective antagonist for ALPHA1A adrenoreceptor subtype in the prostate and bladder used to treat the signs and symptoms of benign prostatic hyperplasia (BPH). The product is sold in 4 mg and 8 mg capsules.

Lupin's US droxidopa approval
The US Food and Drug Administration (FDA) approved Lupin's generic droxidopa capsules (100 mg, 200 mg, and 300 mg) on 19 February 2021. droxidopa is indicated for the treatment of orthostatic dizziness, lightheadedness, or the 'feeling that you are about to black out' in adult patients with symptomatic neurogenic orthostatic hypotension (nOH) that can be caused by a number of reasons. These include primary autonomic failure (due to Parkinson's disease, multiple system atrophy, and pure autonomic failure), dopamine beta-hydroxylase deficiency, and non-diabetic autonomic neuropathy. Lupin's droxidopa capsules are generic versions of the originator Northera® and will be manufactured by Lupin in India. It was estimated that the 2020 annual sales of Northera® were US$352 million in the US.

Related articles
Biocon and Lupin launch generic tacrolimus capsules in US

Lupin's generic diabetes drug approved and asthma drug launched in US

FDA approves MS and prostate generics

Lupin to launch etanercept and pegfilgrastim biosimilars in the US

EMA approves two generics for fungal infections

LATIN AMERICAN FORUM – Coming soon!

To further enhance the objectives of GaBI in sharing information and knowledge that ensure policies supportive of safe biosimilars use, we are pleased to announce that we will be launching a new section on GaBI Online and GaBI Journal, the 'Latin American Forum' (in Spanish) featuring the latest news and updates on research and developments in generic and biosimilar medicines in Latin America.

Register to receive the GaBI Latin American Forum newsletter. Inform colleagues and friends of this new initiative.

LATIN AMERICAN FORUM – Próximamente!

Para fomentar los objetivos de GaBI sobre la difusión de información y conocimiento sobre las políticas de apoyo que garantizan el uso seguro de medicamentos biosimilares, nos complace anunciar el lanzamiento de una nueva sección en GaBI Online y GaBI Journal, el 'Latin American Forum' (en español), que presentará las últimas noticias y actualizaciones en investigación y desarrollo sobre medicamentos genéricos y biosimilares en Latinoamérica.

Regístrese para recibir el boletín informativo GaBI Latin American Forum. Informe a colegas y amigos sobre esta nueva iniciativa.

Permission granted to reproduce for personal and non-commercial use only. All other reproduction, copy or reprinting of all or part of any 'Content' found on this website is strictly prohibited without the prior consent of the publisher. Contact the publisher to obtain permission before redistributing.

Copyright – Unless otherwise stated all contents of this website are © 2021 Pro Pharma Communications International. All Rights Reserved.