Debate about generic versus brand-name drugs for glaucoma Posted 19/03/2021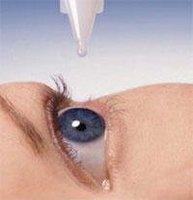 Glaucoma is a chronic, largely asymptomatic disease that often needs lifelong treatment. The choice of drugs is extremely important as the cost of drugs; side effects and efficacy often affect compliance and adherence to therapy. For a given class of drug, there are three options including brand-name drugs, generics and branded generics. Brand-name drugs are costlier compared to generics and branded generics because they are originator molecules developed by a company after many years of research and come into the market with a patent. Whereas branded generics are produced by a different company once the patent of the originator company expires. Moreover, competition amongst different companies to make the similar formulation of branded generics further reduces the cost.
In their article, authors Bhartiya Shibal and Dhingra Deepika discussed how ophthalmic drugs are different from systemic drugs [1]. This, they say, is due to the fact that testing for bioequivalence and therapeutic equivalence is not feasible and generic formulations only have to demonstrate pharmaceutical equivalence with levels of active and inactive ingredients within ±5% of the level found in the originator formulation. Anti-glaucoma medicines (AGMs) are needed for long-term use. The cost, efficacy and side effects of AGMs, therefore, are of great concern for patients as well as treating doctors. Thus, in the context of AGMs, it is of great importance to know whether generics or brand-name drugs can be used interchangeably. Many of the studies on the comparison between generics and brand-name prostaglandin analogues have demonstrated similar/marginally lower efficacy and similar/slightly higher incidence of side effects with generics.

In a clinical scenario, the treatment is customized according to, for example, the stage of the disease, disease control, socio-economic status, side effects of the treatment, patient demands. In poorer patients and in developing nations, where cost is a big barrier to the management of diseases, generics can be the first choice. Whereas for patients for whom cost is not a factor, but efficacy and safety are of greater concern, brand-name drugs may be the first choice. In a stable glaucoma patient, a trial period on a generic may be proposed in order to bring down the eventual cost of therapy. This may be continued if therapeutic equivalence can be established for the individual patient in terms of both efficacy and tolerance. Conversely, a patient uncontrolled on generic medication, or having side effects from the same, may be offered a trial of the brand-name formulation.

Often, patients may not accept generics due to differences in the bottle design, as well as fear of poor efficacy, and increased side effects with the drug. The drug efficacy and side effects of generic formulations may sometimes vary considerably from the brand-name drug. The authors therefore conclude that 'there is a need for more stringent quality control from the regulatory authorities'. This, they say, 'will positively affect their usage and acceptability by glaucoma practitioners and patients alike'.

Conflict of interest
The authors of the research paper [1] declared that there was no conflict of interest.

Abstracted by Dr Deepika Dhingra, Ophthalmology Consultant at Shah Satnam Ji Speciality Hospitals, Sirsa, Haryana, India.

Related article
The role of authorized generics in improving access to medicines

LATIN AMERICAN FORUM – Coming soon!

To further enhance the objectives of GaBI in sharing information and knowledge that ensure policies supportive of safe biosimilars use, we are pleased to announce that we will be launching a new section on GaBI Online and GaBI Journal, the 'Latin American Forum' (in Spanish) featuring the latest news and updates on research and developments in generic and biosimilar medicines in Latin America.

Register to receive the GaBI Latin American Forum newsletter. Inform colleagues and friends of this new initiative.

LATIN AMERICAN FORUM – Próximamente!

Para fomentar los objetivos de GaBI sobre la difusión de información y conocimiento sobre las políticas de apoyo que garantizan el uso seguro de medicamentos biosimilares, nos complace anunciar el lanzamiento de una nueva sección en GaBI Online y GaBI Journal, el 'Latin American Forum' (en español), que presentará las últimas noticias y actualizaciones en investigación y desarrollo sobre medicamentos genéricos y biosimilares en Latinoamérica.

Regístrese para recibir el boletín informativo GaBI Latin American Forum. Informe a colegas y amigos sobre esta nueva iniciativa.

Reference
1. Shibal B, Deepika D. Generics versus brand-named drugs for glaucoma: the debate continues. Rom J Ophthalmol. 2020;64(3):239-44.

Permission granted to reproduce for personal and non-commercial use only. All other reproduction, copy or reprinting of all or part of any 'Content' found on this website is strictly prohibited without the prior consent of the publisher. Contact the publisher to obtain permission before redistributing.

Copyright – Unless otherwise stated all contents of this website are © 2021 Pro Pharma Communications International. All Rights Reserved.