The clinical equivalence of generic and brand-name calcium channel blockers Posted 31/01/2011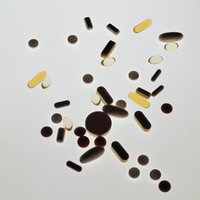 Companies seeking to launch a generic drug are required to submit a dossier to authorities, which does not contain the results of extensive preclinical and clinical testing demonstrating safety and efficacy in the target population, as is the case with novel drugs, but only limited data and evidence demonstrating the fundamental premise that the generic is bioequivalent to its brand-name counterpart.
However, the limited investigation and assumption of the equivalence with regard to safety and efficacy is a source of concern for consumers, both patients and prescribers alike. There are concerns over the clinical validity of generic substitution with amlodipine salt forms. Several attempts at reviewing the literature to determine the possible therapeutic equivalence of generic and brand-name calcium channel blockers have been performed [1, 2].

Research

Seven articles were identified by Kesselheim et al. as evaluating the clinical outcomes of generic and brand-name versions of calcium channel blockers in the period studied (1984–2008) [1]. The largest of these studies involved 189 outpatient subjects with uncomplicated essential hypertension in a multi-centre, double-blind, parallel group randomised controlled trial [3]. This study reported significant improvements in blood pressure in both the group taking amlodipine camsylate and the group taking Norvasc over the eight-week study period, with no statistical differences in tolerability between the two groups.

One study, performed with 24 subjects taking either Norvasc or amlodipine maleate reported a decrease in systolic blood pressure, an increase in heart rate, and a decrease in the PR and QRS intervals of the ECG with no difference between the two groups. Similar results were obtained with the studies investigating Calan versus verapamil, Cardizem versus long-acting diltiazem, Calan SR or Isoptin SR versus sustained release verapamil; these small bioequivalence studies reported changes in heart rate, blood pressure, ECG changes, complete blood count, urine analysis, but with no significant differences between groups.

Conclusion

Long-term clinical studies on commercial amlodipine maleate salt preparations are needed to determine if any differences in clinical outcome occur.

Related articles

The therapeutic equivalence of brand-name and generic narrow therapeutic index (NTI) cardiovascular drugs

The therapeutic equivalence of antiplatelet agents, ACE-inhibitors, statins and alpha-blockers

The clinical equivalence of brand-name beta-blockers and their generic counterparts

Are generic diuretics clinically equivalent to their brand-name counterparts for the management of cardiovascular disease?

Generic or brand-name drugs for cardiovascular disease? Does the evidence match current opinion?

The rise in power of generic drugs

References

1. Kesselheim AS, Misono AS, Lee JL, Stedman MR, Brookhart MA, Choudry NK, et al. Clinical equivalence of generic and brand-name drugs used in cardiovascular disease: a systematic review and meta-analysis. JAMA. 2008;300(21):2514-26.

2. Meredith PA. Potential concerns about generic substitution: bioequivalence versus therapeutic equivalence of different amlodipine salt forms. Curr Med Res Opin. 2009;25(9):2179-89.

3. Kim SH, Kim YD, Lim DS, Yoon MH, Ahn YK, On YK, et al. Korean Multicenter Amlodipine Study Investigators. Results of a phase III, 8-week, multicenter, prospective, randomized, double-blind, parallel-group clinical trial to assess the effects of amlodipine camsylate versus amlodipine besylate in Korean adults with mild to moderate hypertension. Clin Ther. 2007;29(9):1924-36.