FDA issues guidance on quality considerations for inhaled drugs Posted 15/06/2018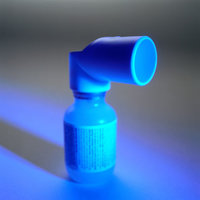 The US Food and Drug Administration (FDA) has issued draft guidance on quality considerations for inhaled drugs.
The aim of the guidance is to provide recommendations to industry on the development and manufacture of both brand-name and generic inhalation aerosols [also known as metered dose inhalers (or MDIs) and inhalation powders (also known as dry powder inhalers (or DPIs)]. The agency also points out that the recommendations in the guidance can apply to MDI and DPI products intended for local or systemic effect. It does not, however, discuss aqueous-based nasal spray drug products and inhalation solution, suspension and spray drug products or the manufacture of drug substances.

Metered Dose Inhaler (MDI) and Dry Powder Inhaler (DPI) Products – Quality Considerations Rev 1
Date: April 2018
www.fda.gov/downloads/Drugs/GuidanceComplianceRegulatoryInformation/Guidances/UCM070573.pdf

The guidance stipulates that sponsors should create a desired quality target product profile (QTPP) before development begins. This, the agency says, should include elements such as strength, purity and stability, aerodynamic performance and the proposed dosage form and delivery system.

Early in the development process, applicants should also develop a list of potential critical quality attributes (CQAs) within appropriate limits. Each CQA should relate to one or more elements of the product QTPP. For example:
Delivered drug purity is usually related to the following CQAs: impurities and degradants of the drug substance and excipients, foreign particulate matter, and amount of leachables, e.g. from the device constituent part, container components, or manufacturing environment.
Targeted delivered dose (product strength) for MDIs is usually related to the following CQAs: assay, metered dose and net content.
Aerodynamic performance for MDIs is usually related to the following CQAs: delivered dose, aerodynamic particle size distribution (APSD), spray pattern, moisture content, net content, device constituent part CQAs, and drug substance CQAs.
Targeted metered dose in a device-metered DPI is usually related to the following CQAs: the device constituent part CQAs (e.g. dimensions of metering components) and the physicochemical properties of the formulation.
Knowledge of the QTPP for the product, in combination with information from prior knowledge, risk assessments and/or experimentation, can be used to develop the list of product CQAs. The list of product CQAs can be modified as product development progresses and new knowledge is gained.

Related articles
FDA issues guidance on good manufacturing practice for APIs

FDA calls for comment on generics user fees guidelines

Permission granted to reproduce for personal and non-commercial use only. All other reproduction, copy or reprinting of all or part of any 'Content' found on this website is strictly prohibited without the prior consent of the publisher. Contact the publisher to obtain permission before redistributing.

Copyright – Unless otherwise stated all contents of this website are © 2018 Pro Pharma Communications International. All Rights Reserved.