CinnaGen to invest in Turkish pharmaceuticals sector Posted 10/03/2017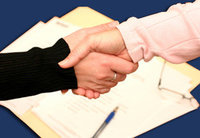 Turkey's health minister, Mehmet Muezzinoglu, has announced that the country is planning to produce medicines locally by attracting foreign investors. The strategy aims to reduce healthcare spending in the country and reduce its reliance on imports of medicines from foreign countries.
Turkey is heavily reliant on other countries for medicines, with 60% of their total consumption being imported. The problem is that, with the country's currency hitting a record-breaking low in the international market, it is spending more and more on medicines, mainly due to the increasing cost of imports. For 2017, Turkey expects that state spending on medicine will reach 24 billion Turkish Lira (US$6.4 billion).

The Turkish Medication and Medical Instrument Institution estimates that by producing 650 medical products domestically, Turkey could save up to 2.69 billion Turkish Lira per year. In addition, Turkish physician and politician Recep Akdag, said that 'with domestic production of medicines and medical instruments, they could save and invest five billion Turkish Lira (US$1.3 billion) in local production'. The programme will also 'prioritize the production of higher technology products', according to Mr Akdag. He added that the Iranian pharmaceutical company, CinnaGen, would invest in opening a brand new facility to manufacture biotech drugs in Turkey. Similarly, France-based pharmaceutical company Servier has also announced the opening of a local production site for the Turkish market.

The CinnaGen Group has committed to opening a new production facility in Turkey under the name of CinnaGen Ilac by the end of 2017. With an investment of US$30 million, the new venture is expected to launch its first biologicals in 2019. In fact, it will be the first time that biologicals are produced from cell lines in Turkey.

CinnaGen, established in 1994, is the largest Iranian biotechnology company and is also the biggest in the Middle East and North Africa (MENA) region. Currently, the CinnaGen Group consists of eight companies that are active in different pharmaceutical areas such as recombinant proteins, monoclonal antibodies, high-tech chemical drugs and dietary supplements from early R & D stages to production, clinical studies, sales and marketing.

The company now focuses its efforts on development of follow-on biologicals in the areas of immunological diseases, infertility, hormone disorders and oncology as well as providing contract research and development services.

In addition, the CinnaGen Group has been working on the development and launch of anticancer drugs and monoclonal antibodies in collaboration with multinational pharmaceutical companies. The company already has several follow-on biologicals in its portfolio, including multiple sclerosis treatments CinnoVex (interferon-beta-1a [Avonex]) and ReciGen (interferon-beta-1a [Rebif]), as well as a follow-on non-biological complex drug CinnoMer (Glatiramer acetate). Other follow-on biologicals made by the company include anaemia treatment CinnaPoietin (erythropoietin beta [NeoRecormon]), fertility treatment Cinnal‑f (follitropin alfa [Gonal-f]), osteoporosis treatment CinnoPar (teriparatide [Forteo]) and rheumatoid arthritis treatment, CinnoRA (adalimumab [Humira]). These are all marketed in the Commonwealth of Independent States (CIS) region and the company has also started conducting clinical trials in the European Union in order to enter the European market in the near future. Moreover, the registration process has been initiated in other Southeast Asian, African and Latin American countries.

Turkey's regulatory body for approval of medicines - the General Directorate of Pharmaceuticals and Pharmacies – issued an overarching guideline for biosimilars in 2008 [1].

Related article
Biocad signs deal for biosimilar darbepoetin alpha in Turkey

Reference
1. GaBI Online - Generics and Biosimilars Initiative. Turkish guidelines for biosimilars [www.gabionline.net]. Mol, Belgium: Pro Pharma Communications International; [cited 2017 Mar 10]. Available from: www.gabionline.net/Guidelines/Turkish-guidelines-for-biosimilars

Permission granted to reproduce for personal and non-commercial use only. All other reproduction, copy or reprinting of all or part of any 'Content' found on this website is strictly prohibited without the prior consent of the publisher. Contact the publisher to obtain permission before redistributing.

Copyright – Unless otherwise stated all contents of this website are © 2017 Pro Pharma Communications International. All Rights Reserved.
Source: Akilli Gundem, Reuters