Home / Biosimilars / General / Sustainable market scorecard represents gold-standard for biosimilar sustainability
Sustainable market scorecard represents gold-standard for biosimilar sustainability Posted 02/10/2020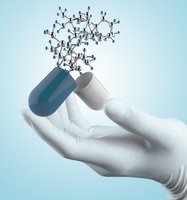 IQVIA Institute and Medicines for Europe have recently launched Country Scorecards for Biosimilar Sustainability in 12 European countries [1]. The scorecards assess the level of competition, price evolution and volume development for seven key biological molecules – adalimumab, etanercept, infliximab, insulin glargine, insulin lispro, rituximab and trastuzumab – in each country. They also present a sustainability assessment and detail positive policy elements, challenges and solutions for each country.
There are notable differences in the healthcare systems of European countries, therefore, policy scores should not be directly compared across countries. To avoid any inaccurate comparison of countries, 'The Sustainable Market' scorecard was developed to act as the gold-standard market to which country scorecards can compare themselves. This scorecard represents how the ideal marketplace should perform to ensure optimal market sustainability and patient-focus, and it is depicted in the tables below.
Table 1: Contribution of biosimilars

MOLECULE

LEVEL OF
COMPETITION

PRICE
EVOLUTION

VOLUME
DEVELOPMENT

1 = Low, 5 = High

1 = Low, 5 = High

1 = Low, 5 = High

The most recent launches in the European market

An indicator of the level of competition for a molecule

Evolution of price level since start of biosimilar competition

An indicator of additional access generated since the start of biosimilar competition

7 molecules covering anti-TNFs (adalimumab, infliximab, etanercept), insulins (insulin glargine and lispro), and oncology (trastuzumab, rituximab)

Using a Herfindahl index to evaluate the level of competition in the market for a molecule, based on competitors' market shares

Net price reduction compared to list price before biosimilar competition, collected where available

Increased number of treatment days (TD) per capita in Q1 2020 versus the year before biosimilar entry

TNF: tumour necrosis factor.

Source: IQVIA Institute for Human Data Science.
Table 2: Sustainability scorecard

POLICY AREA

SUSTAINABILITY MEASURE

SUSTAINABLE MARKET STATUS

Regulatory environment and clinical guidelines

Time from EMA approval to first biosimilars sales

Instant or very short market entry after approval

Treatment guidelines for biosimilar use

Publication of multiple guidelines on usage and protocols prior to first biosimilar entry

Physician switching policies

Authorisation and guidance of physician-led ability to switch to a biosimilar medicine at entry of first biosimilar on the market

No biologic pharmacy substitution

No biologic pharmacy substitution allowed

Awareness and education

Comprehensive training / education for patient

Access to comprehensive and unbiased training or education prior to first biosimilar entry

Comprehensive training / education for physician

Incentives

Patient incentives to promote biosimilar use

Incentives in place to encourage use of most economically advantageous product upon introduction of competition

Prescription quotas or financial incentives for providers that do not restrict physician choice

An incentive or quota that does not restrict physician choice

Pricing rules and dynamics

Originator price not subject to mandatory price cuts

No forced originator price cuts by central authorities required, market forces to determine price

Molecule pricing not subject to reference price

No reference price determined by central authorities, market forces to determine price

Purchasing mechanisms

Length of contracts

12- to 24-month contracts ensure market competitiveness and avoid patients are switched often

Tender timing relative to biosimilar availability

Tender opens upon introduction of competition

Time from tender award to delivery

4-6 months lead time to allow necessary preparations and stock build-up

Number of winners

Consistently award multi-winner tenders to allow of market sustainability

Winner decision criteria beyond price

Decision based on the most economically advantageous tender offers (e.g. incorporating sustainability, price, product characteristics, continuity of supply)

Source: IQVIA Institute for Human Data Science.
Table 3: The sustainable market

POSITIVE POLICY ELEMENTS

Selected country policy elements that positively influence Biosimilar Sustainability.

POLICY CHALLENGES

Most-urgent country policy challenges that require action in order to achieve Biosimilar Sustainability.

POTENTIAL POLICY SOLUTIONS

Suggested country policy actions to address challenges and improve Biosimilar Sustainability

Source: IQVIA Institute for Human Data Science.

Figure 4: A multi-stakeholder definition of sustainability for the biosimilars marketplace


Successful policies balance the benefits of competition, volume uptake and price discounts. By tailoring policies to local needs, governments and authorities can reduce pressure on healthcare resources to improve access and increase the sustainability of healthcare systems.

Related articles
Sustainable biosimilar policies in Europe

Optimizing the benefits of biosimilars for society

Reference
1. GaBI Online - Generics and Biosimilars Initiative. Scorecards show biosimilar sustainability in Europe [www.gabionline.net]. Mol, Belgium: Pro Pharma Communications International; [cited 2020 Oct 2]. Available from: www.gabionline.net/Biosimilars/General/Country-scorecards-show-biosimilar-sustainability

Permission granted to reproduce for personal and non-commercial use only. All other reproduction, copy or reprinting of all or part of any 'Content' found on this website is strictly prohibited without the prior consent of the publisher. Contact the publisher to obtain permission before redistributing.

Copyright – Unless otherwise stated all contents of this website are © 2020 Pro Pharma Communications International. All Rights Reserved.
Source: IQVIA Institute for Human Data Science.